Estimated read time: 2-3 minutes
This archived news story is available only for your personal, non-commercial use. Information in the story may be outdated or superseded by additional information. Reading or replaying the story in its archived form does not constitute a republication of the story.
MURRAY -- The head football coach at Cottonwood High School was found dead Wednesday morning while on vacation with his family in Atlantic City.
Coach Terry "Teko" Johnson, 41, had just been hired on earlier this year at Cottonwood High School. His players say in that short time he taught them so much.
Senior Luke King and his fellow teammates couldn't believe the news.
"We were all just sitting there, and at first none of us believe it," he said. "It took about half a day for it to sink in and realize he is gone."
"I think for the whole team, we're just pretty shocked that this happened," said senior Ben Heimuli.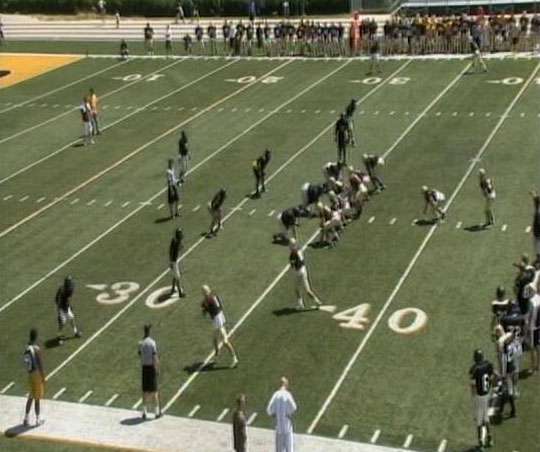 The Cottonwood High School football team had just finished up a successful summer camp, ending the week on a high note.
Assistant coach Josh Lyman says Johnson couldn't have been prouder of his team.
"I've never seen him so happy. He was stoked and excited about the way camp ended Friday," Lyman said. "He couldn't say enough good things about the group of kids, how well they played, and he was so excited for the season."
Johnson was new to the Cottonwood Colts family. He came on as head coach just six months ago, but had already gotten close to his players and staff.
"We were getting to a point where everyone was getting comfortable and close," Lyman said. "Things were starting to take off. It's just unfortunate that this happened."
Though his time was cut short with the team, players say Johnson taught them lifelong lessons. King, recalling a day when Johnson spoke to the seniors about their role on the field, said this about the head coach: "Our team was kind of going through some bad stuff, and he just sat us down and said, 'I need to be the guy that everyone looks up to and everyone follows.'"
"As a coach, he was really great," said senior Anthony Lewis. "Taught us great things about leadership and life. It's amazing what he has done for us."
The Colts first game of the season is against Alta in less than a month. The coaching staff and the players say this season will be dedicated to Coach Johnson.
E-Mail: aforester@ksl.com
×
Related stories
Most recent Utah stories