Estimated read time: 5-6 minutes
This archived news story is available only for your personal, non-commercial use. Information in the story may be outdated or superseded by additional information. Reading or replaying the story in its archived form does not constitute a republication of the story.
KSL Team Coverage Utahns and students by the hundreds join with thousands of others around the nation to protest in favor of comprehensive immigration reform. The reforms were put forth in March of this year and call for all illegal immigrants who want legal status to leave the country and then pay $10,000 to apply for citizenship.
Angry over recent anti-immigration raids and frustrated with Congress, thousands of people today protested around the country, including right here in Salt Lake City. They want lawmakers to provide a path to citizenship for an estimated 12 million illegal immigrants already in the country. But people on both sides of this issue have very strong feelings about.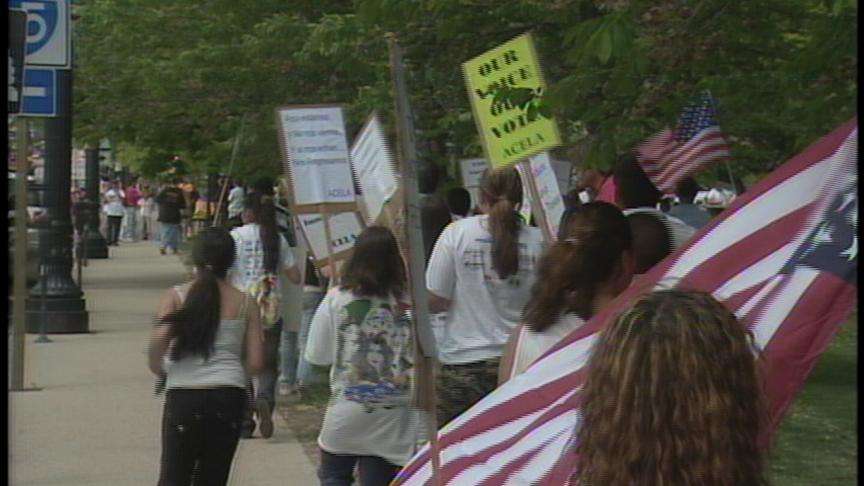 The rally got underway about 3:00 this afternoon, but people have been trickling in all afternoon. They're here to protest immigration laws they say are unfair. And while this rally is about making a statement, it's also about increasing communication and organization in the immigrant community.
Going from group to group at the start of the rally, it wasn't hard to find a story of a loved one or close friend deported. Valeria Mendoca, whose cousin was deported, says "she was at work and they went and took her." Mendoca's cousin was sent back to Mexico and a phone call to an aunt was the only message she was able to get out. "It was really hard because they didn't know to get her back in. She had a little daughter here, too, and a husband. It was really sad."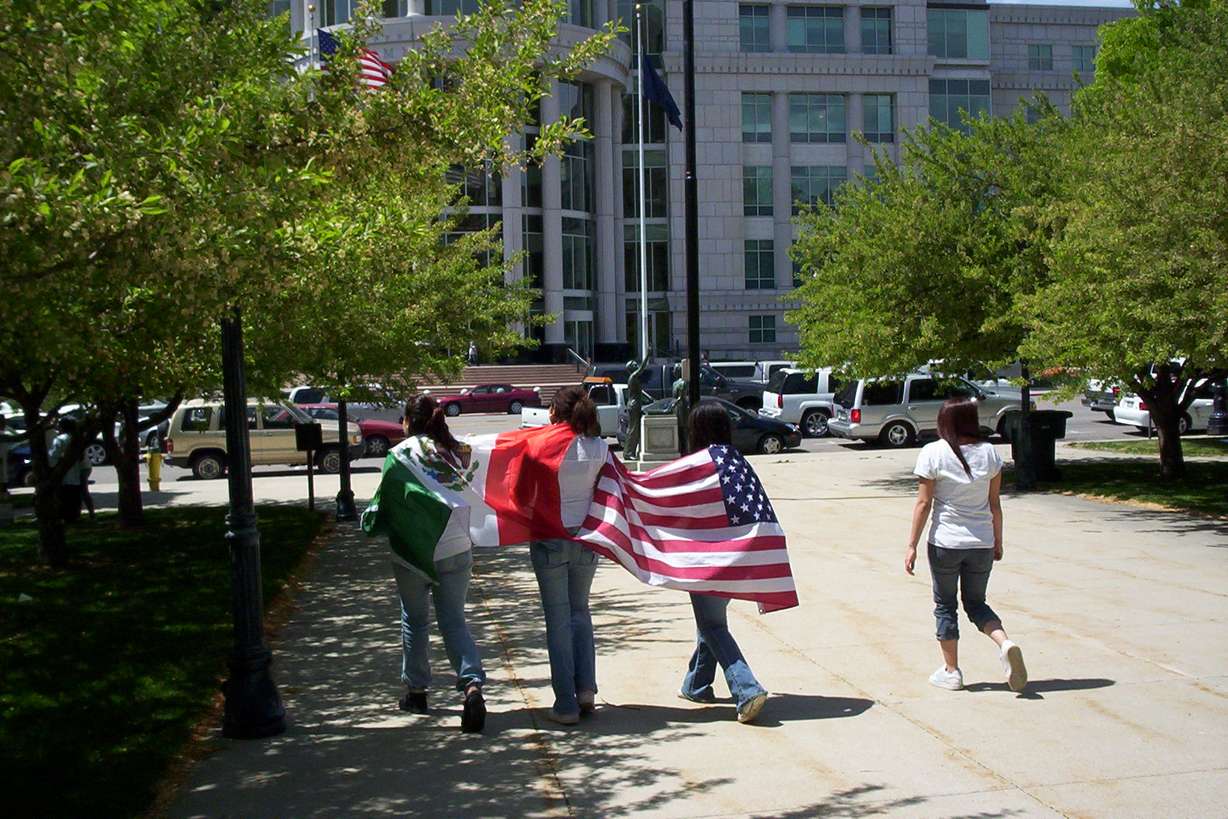 And it's stories like Valeria's that have community activists saying immigrants need to be better informed. Editor of La Prensa Times Ingrid Quiroz says, "Many people don't know. They're scared. The first thing they feel. They're really scared."
Quiroz says, "This is momentum. We need to take advantage of this because there are going to be a lot of gatherings--cultural gatherings like this one."
Today's gathering is no where near as large as last year when an estimated 25,000 people marched to the state capitol. Since then, ICE has stepped up enforcement, arresting more than 100 illegal immigrants at the Swift plant in Cache County in one of the most publicized raids.
Now the White House is proposing to allow illegal immigrants to buy work visas for $3,500 then require them to return home and pay a $10,000 fine. Some say illegal immigrants shouldn't even be given that option.
Mendoca says, "They treat us like criminals and we aren't. We're just here to work." But those at the rally say they came to the U.S. for the right reasons and will continue their fight.
Today's activities are a mirror image of what took place last spring with rallies around the nation and also here in Utah. This morning hundreds of students walked out of class and on to the streets. The students are marching to the capitol and also the federal building. They are junior high and high school students from schools like West Lake Junior High and Kearns High. Many are wearing white shirts; some are carrying flags while others are riding along in a parade of vehicles.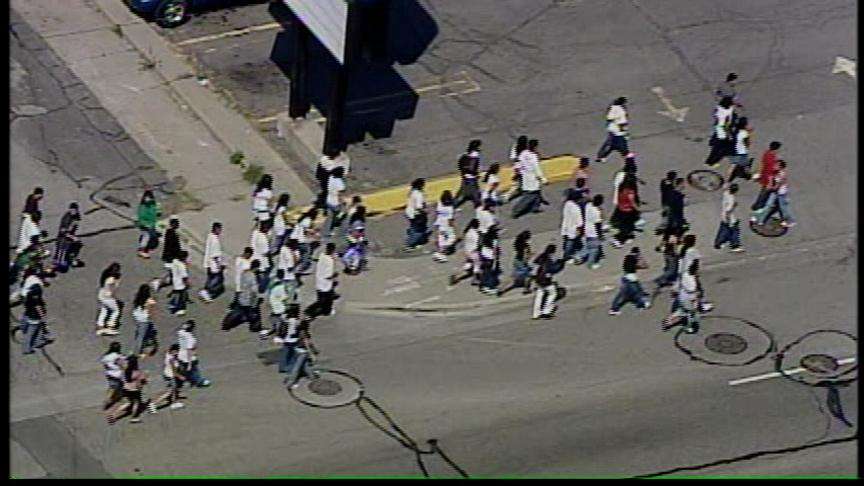 Students took to the streets earlier today to express their frustration with the lack of progress on the immigration issue and what they see as harsh treatment over the past year with numerous raids and deportations around the country.
Community activist Tony Yapias told KSL, "We kind of suspected that this would happen, it was a good possibility. Apparently the kids got together and decided to walk out again. This year, they seem to be more passionate about it than last year because from talking to some of the kids they've said, 'look, my brother, my father, my mother, my friends been deported. We want to do something about it.'"
Many, if not most, of the teenagers rallying today say the issue touches them and their families personally. A 9th grader at Matheson Junior High told KSL, "I think they're trying to make progress but we really haven't seen any and there's been more discrimination I guess you could say than progress."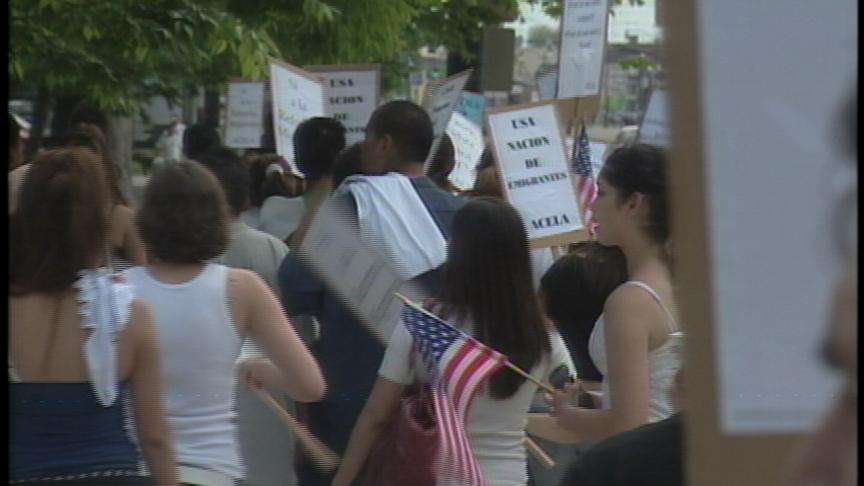 What's changed in the past year is that we've seen increased enforcement of immigration laws, raids, deportations as well as the continuing flow of new immigrants without papers.
Many here say they favor a path to citizenship. Intense debate has led to calls for everything from a guest worker program to get-tough measures.
One student expressed her concern for her family. "I'm worried about my parents, the future and what would happen and what's going to become of us later on. What's going to happen if we don't get papers is everyone going to get deported," she said.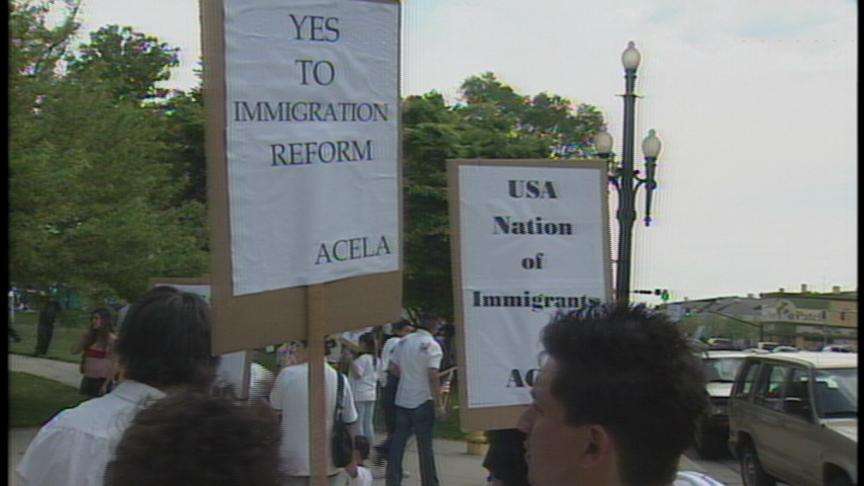 When asked what he would say to the people who say 'if you came here illegally you should go back or be sent back,' a 9th grader at Kennedy Junior High says, "I say that's not fair because all we're doing is just coming here to find a better life cause it's harder in Mexico to find a job and things. It's much easier over here." His case is emblematic of many here. He and his three siblings were born here and are citizens. But his father, aunts and uncles are here illegally, nearly all working in construction. In fact, his father helped build the iconic Grand America Hotel across the street.
The marches along busy city streets did disrupt traffic a bit, but otherwise police report no problems today.
Community leaders are in the middle of preparing kits.. instructing people what to do when a family member is seized by I.C.E. Those information packets will be handed out at Cinco de Mayo celebrations this weekend and will be printed in Spanish newspapers.
×
Related links
Most recent Utah stories