Estimated read time: 2-3 minutes
This archived news story is available only for your personal, non-commercial use. Information in the story may be outdated or superseded by additional information. Reading or replaying the story in its archived form does not constitute a republication of the story.
SALT LAKE CITY -- The political dynamic of immigration is emerging this election year. As long as the immigration issues are unresolved, it will be a hot political topic -- but is it the most critical issue to voters? How big a factor will it be in this election year?
Because of the illegal immigrant list and Gov. Gary Herbert's roundtable Tuesday, immigration has gotten a lot of attention lately. But there are other issues swirling in this campaign season, too.
Perhaps as a byproduct of all the immigration talk, a group called "Comunidades Unidas" -- Communities United -- is urging Hispanics to vote this year.
"It's really important -- more than important, it's critical after our attack on Latinos with the Arizona bill -- I think it's more important than ever to come out and vote," said Sylvia Haro.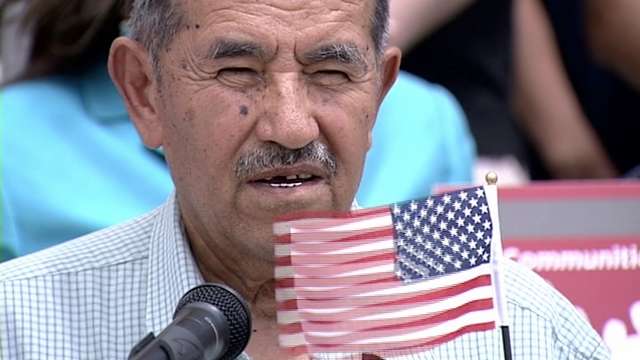 As a voting block Hispanics are important, but not yet a critical force in Utah politics. The Hinckley Institute's Kirk Jowers says that day is coming. Even with all the illegal immigration issues in the news lately, campaigns are focusing on what's most on voters' minds: primarily, the economy.
"The immigration debate will probably not have a huge impact on 2010 elections, peripherally," Jowers said. "It's still economy, education and some other issues."
Still, it's a top priority. Immigration took center stage during this week's roundtable hosted by the governor. The meeting was also tinged with politics. Both Republican incumbent Herbert and his opponent Democrat Salt Lake County Mayor Peter Corroon aren't specific about what they want yet.
"If we're not going to have something that's enforceable, if we're not going to have funding behind a solution, then legislation like Arizona doesn't make sense," Corroon said.
"Maybe we need a carrot-and-a-stick approach," Herbert said. "A guest-worker program along with, as Representative Sandstrom said, a law with some teeth in it."
Effective public policy remains elusive on immigration, but the politics of the issue continues to simmer to a boiling point. Most of the federal candidates for Congress and Senate also put immigration near the top of their priority list, but they name the economy as at the top issue right now.
E-mail: rpiatt@ksl.com
×
Related stories
Most recent Utah stories