Estimated read time: 2-3 minutes
This archived news story is available only for your personal, non-commercial use. Information in the story may be outdated or superseded by additional information. Reading or replaying the story in its archived form does not constitute a republication of the story.
Keith McCord Reporting The town of Bluff, Utah is considering a rather interesting proposal: would it be willing to change its name?
For those who don't know where Bluff is, it's in the four-corners area. From Moab drive south on Highway 191, go thru Monticello, then thru Blanding, then you come to Bluff.
Bluff, Utah, population 280, give or take a few, located on the San Juan River in southeastern Utah. The folks here have received an unusual proposition from the online website PokerShare.com.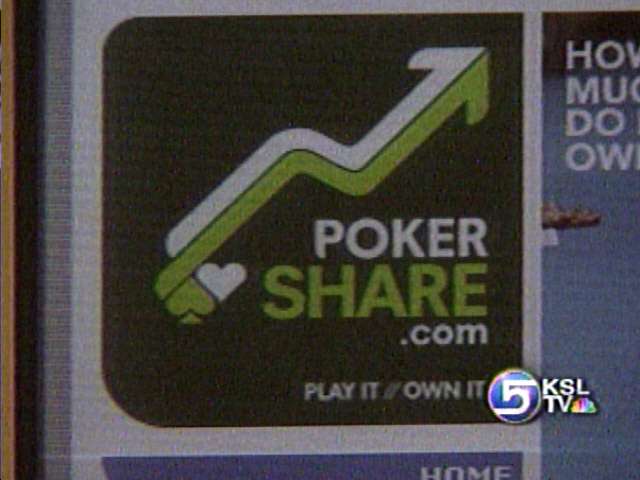 Seeing a marketing opportunity in the poker term "bluff", the website has offered the town $100,000 if it will change its name to PokerShare.com, Utah.
Reporter: "This is catching you by surprise no doubt?"
Patrick McDermott: "It's very much a surprise!"
Patrick McDermott heads up Bluff's special service district board, which runs the unincorporated town. He hadn't heard of the offer until we called him, but says, for a town with a tiny budget, 100-grand would go a long way.
Patrick McDermott, Chmn. Bluff Service Area Board: "That would certainly be a huge amount! That would pretty much dwarf our regular budget, I would say."
To get the money, Bluff has to change all the road signs leading into the city, and the money has to be used for educational purposes in some way. Not a problem, says the board chairman.
Patrick McDermott: "I could definitely speak to the principal of the elementary school in town, whom I know quite well, she's my wife."
Bluff has a long history. Anasazi's lived here back in the 1300's. Other Native American tribes came afterward. Mormon Pioneers formally established the town in 1880. With such deep roots a name change may not come so easy.
Patrick: "$100, 000 is a lot of money, but we also like our name, and it's very appropriate. The town is surrounded. We sit in the bottom of a canyon on the San Juan river, completely surrounded by bluffs, hence the name."
Patrick McDermott says before any decision is made, some sort of election would be held to see if there is community support. If Bluff, Utah turns it down, then the website will call the folks in Bluff, Alaska.
×
Most recent Utah stories