Estimated read time: 2-3 minutes
This archived news story is available only for your personal, non-commercial use. Information in the story may be outdated or superseded by additional information. Reading or replaying the story in its archived form does not constitute a republication of the story.
Jed Boal ReportingThelma Soares, Lori Hacking's Mother: "I am so grateful for the love and support of these people all around the world, all around this country."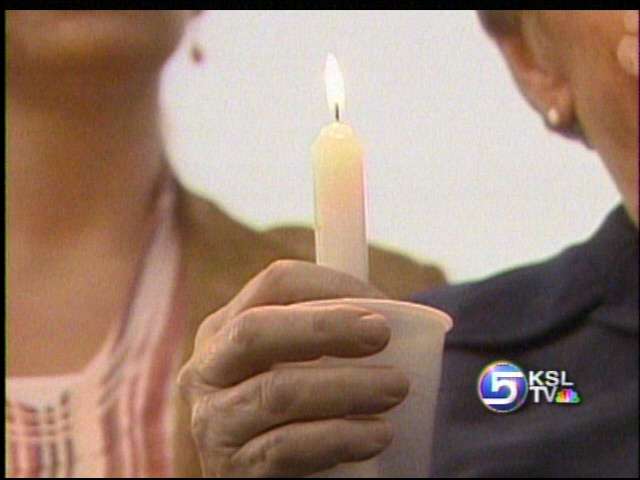 So many people were moved by the tragic story of Lori Hacking's death. Tonight Lori's mother made it clear, her daughter's life will never be forgotten. Utah Valley State College aired out society's dirty laundry in what was called, "The Clothesline Project."
Survivors of violence shared symbols of personal pain, and Lori Hacking's mother urged all of us to triumph over abuse.
October is domestic violence awareness month. UVSC honored the memory of Lori Hacking and shared the powerful images of a national project that targets violence.
Thelma Soares says she has cried a river or two over the murder of her daughter at the hands of her son-in-law.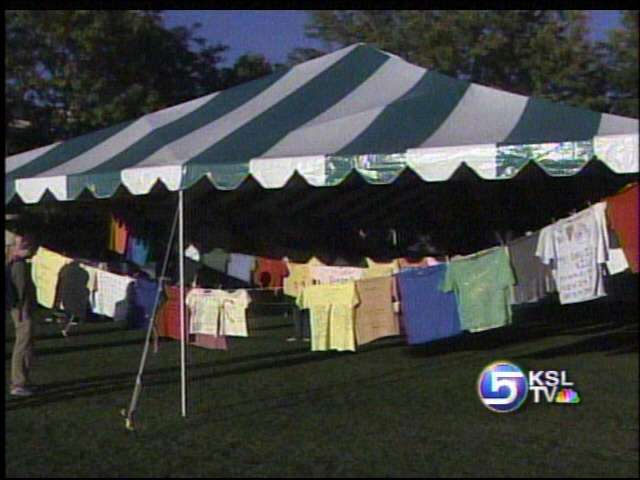 Thelma Soares: "I try not to look in the past; I try to look forward to the future. I know where Lori is."
In July last year, Mark Hacking murdered his wife Lori as his web of lies came unraveled.
Thelma Soares: "I never saw any sign of violence or abuse."
That's often the case, and one reason the "Clothesline Project" is back at Utah Valley State College. The nation-wide project displays expressions, on t-shirts, from victims of violence – expressions of unspeakable, buried anger and pain. It's a reminder that people suffer violence every hour, every minute in our community.
"It's sort of a battle to be fought. These people, they need support. They need to know that other people are going through this."
Thelma Soares has heard from supporters in every state and 63 countries. At UVSC she felt the support of strangers and new friends. Lori's story again inspired more people to persevere against violence.
Thelma Soares: "People speak of re-opening old wounds, but I respond that my wounds have never closed. They're still open."
×
Related links
Most recent Utah stories