Estimated read time: 3-4 minutes
This archived news story is available only for your personal, non-commercial use. Information in the story may be outdated or superseded by additional information. Reading or replaying the story in its archived form does not constitute a republication of the story.
SALT LAKE CITY -- Something very large has been missing from the University of Utah campus for a generation: The track and field team does not have a track and field. After 20 years, the situation is finally being corrected.
The coach admits it's kind of an embarrassment for a big, prestigious university like the U of U to have no track and field facility. But a brand new $2.6 million venue is finally nearing completion, which is a bit of a relief to folks at nearby East High School.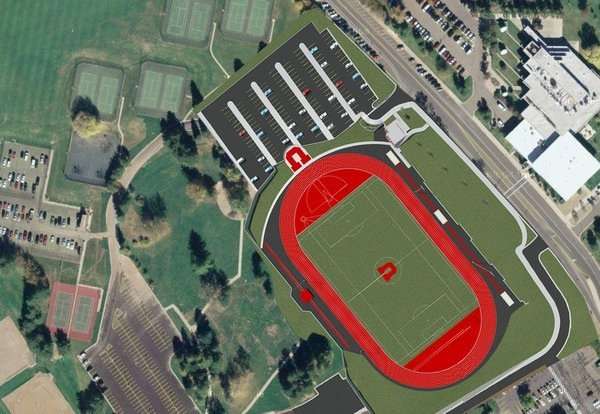 The high school athletes at East High and the cheerleaders share their track and field facility with college athletes from the university. That's led to quite a bit of schedule juggling over the years.
"It's not really conflict, but every year we'd have to talk about who would meet when and what times people would practice," says Mary Lane Grisley, assistant principal at East High School.
The new regulation 400-meter track is nearing completion.
"This is a pretty amazing turn of events," track and field coach Kyle Kelper says.
The complex is located on the west side of Wasatch Drive, south-east of the tennis courts. It facility will have an artificial turf, midfield and a terraced lawn for spectators.
University athletes will no longer have to work out at a high school facility.
"Our practice time was dictated by their schedule, and now we get to dictate our own schedule and practice when we need to practice," Kelper says.
The problem dates back 20 years. When the university expanded the seating at Rice-Eccles stadium, there just wasn't room for a track.
Campus planners wanted a new track for years, but the budget didn't allow it.
"We were able to make a situation that wasn't perfect work out," Kelper says, "and now we're reaping the rewards of being patient, and the benefits are a beautiful new facility."
A $2 million gift from the McCarthey Family Foundation finally closed the funding gap.
"We've got a home now, you know. We were homeless. This program was homeless for 20 years, and now we've got a home -- and a really nice one," Kelper says.
The men's track team was disbanded five years ago because of federal Title IX rules that require a balance of male and female athletes. The new track won't resolve that problem, but the coach hopes it will rekindle the conversation about whether there should be a men's track team.
E-mail: jhollenhorst@ksl.com
---

View McCarthey Family Track & Field Complex in a larger map
×
Photos
Related links
Most recent Utah stories