Estimated read time: 2-3 minutes
This archived news story is available only for your personal, non-commercial use. Information in the story may be outdated or superseded by additional information. Reading or replaying the story in its archived form does not constitute a republication of the story.
Shelley Osterloh ReportingYou may remember Muffy Davis from the Paralympics, where she won four medals in skiing. Although she is in a wheelchair, she climbed Mt. Shasta and Pikes Peak using special equipment, and is a motivational speaker. Her latest challenge is a nine-month tour she calls, Access the World.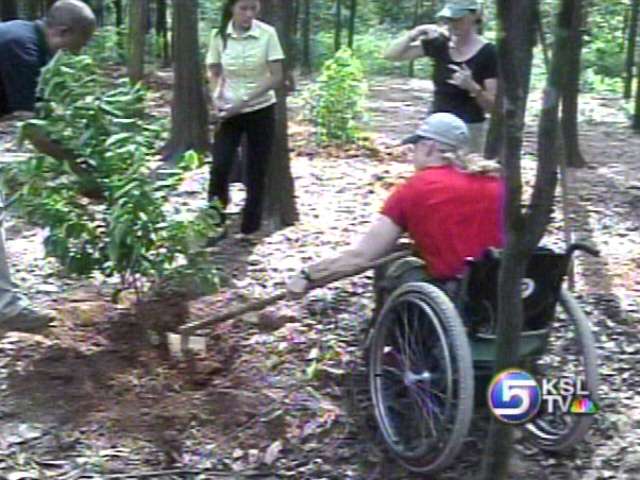 Muffy Davis lost the use of her legs in ski accident when she was 16, but she learned early on that her disability needn't slow her down. Her enthusiasm and passion for life have made her a popular speaker and an inspiration for others who face challenges.
When she retired from ski racing, Muffy and her husband Jeff Burley, a Recreation Therapist, decided to go after one more dream -- traveling the world.
Muffy Davis: "I also feel very blessed that I've been able to accomplish all of my dreams, goals. And I wanted see what the status of disability was in other countries, less developed countries of the world."
And they have found a wide range of conditions.
Muffy Davis: "When we were visiting in Turkey, people with disabilities don't even get out of their house. Access is a big issue, social stigma another issue, lack of funds for wheelchairs or equipment to even get out of the house."
In Turkey Muffy volunteered at a camp for people with disabilities where people who are blind learned first aid and how to play goal ball and scuba dive.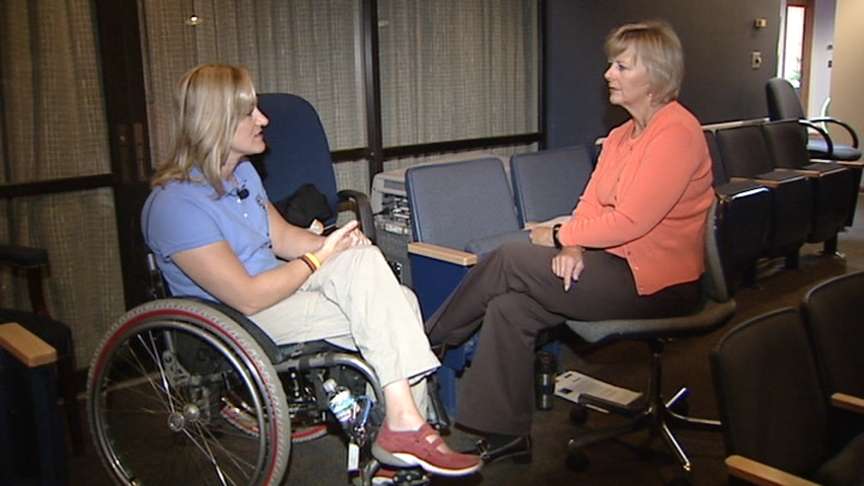 Muffy Davis: "I know how much, when you actually go out and accomplish a goal, you're like, 'wow if I can do this, what else? Everything else is possible.' And that was really neat to see the transformation of these people."
But it was in Vietnam where she met Lai, a 14-year old boy who, three years ago, lost three limbs and an eye when an old ordinance blew up in his hands.
Muffy Davis: "He walks to school every day, two and half kilometers, on this archaic prosthetic limb and just a pad on his other leg, so he can get an education."
With the help of the University of Utah Rehab Center, Muffy was able to get a wheelchair for him. She believes helping him will somehow help others.
Muffy Davis: "He has so much potential and spirit inside of him. As soon as he gets and realizes what's possible for him, he will pass that on to a bunch of other people."
Muffy is using her knowledge of resources and non-profit groups here in the US to help others around the world. She says the mission of Access the World is to educate and inspire people to reach for their dreams, and at the same time, demonstrate the abilities and possibilities of all people with disabilities.
Muffy and her husband are halfway through their tour; she briefly returned to Salt Lake to do some work for next year's Paralympics. She hopes to turn her videos in a documentary.
×
Related links
Most recent Utah stories