Estimated read time: 1-2 minutes
This archived news story is available only for your personal, non-commercial use. Information in the story may be outdated or superseded by additional information. Reading or replaying the story in its archived form does not constitute a republication of the story.
(KSL News) -- A Utah man can see again thanks to a new procedure to repair his cornea.
This is a first for Utah and the Moran Eye Center -- a cornea transplant with no sutures, quick recovery time and results that restore sight.
For two-and-a-half years Allen Maxson was legally blind. A disease called Fuchs Dystrophy created blind spots.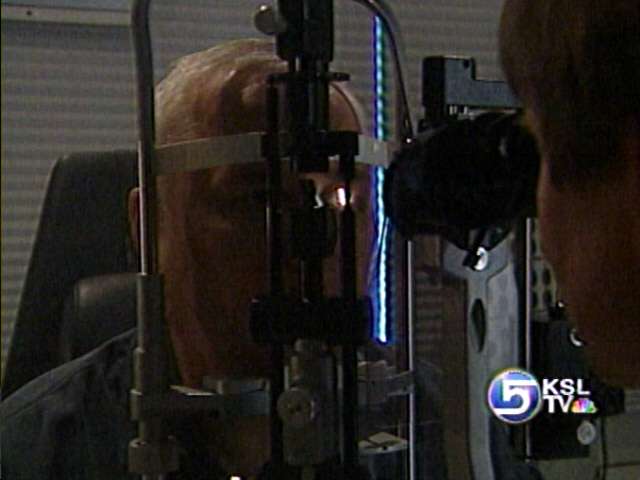 Two years ago doctors transplanted the cornea of his right eye. It took Maxson four to six months to recover, and he says it felt like a haystack in his eye.
Four days ago the doctor operated on his left eye. He did not remove the cornea; rather he removed the defective cells and replaced them with the healthy cells.
Allen Maxson, Cornea Cell Transplant Patient: "I did not have this vision for six months to eight months on my right eye."
Dr. Majid Moshirfar, Moran Eye Center: "More and more patients will be able to have corneal transplants. I wouldn't be worried about doing corneal transplants on my 98-year old because I"m afraid they're not going to heal fast. Nobody's too old to see."
The doctor says he already has several more candidates for the procedure. It will be very helpful for patients who are elderly and cannot risk a complete cornea transplant.
×
Most recent Utah stories