Estimated read time: 1-2 minutes
This archived news story is available only for your personal, non-commercial use. Information in the story may be outdated or superseded by additional information. Reading or replaying the story in its archived form does not constitute a republication of the story.
Carole Mikita ReportingFlying took center stage at the Capitol Theatre this morning with Cathy Rigby as 'Peter Pan' swooped from the wings. Then she sprinkled some fairy dust on Carole Mikita, who made a brief trip to Neverland.
Graceful and daring, Cathy Rigby is "Peter Pan" once again and this time she flies in her farewell tour.
Our own Carole Mikita, a lifelong fan of the show, entered the world of make believe with a lot of help from flying designer, Paul Rubin, who strapped her into the harness. The wire attaches between your shoulders, and no one's going anywhere without the fairy dust.
Paul and Chris Conrad man the ropes.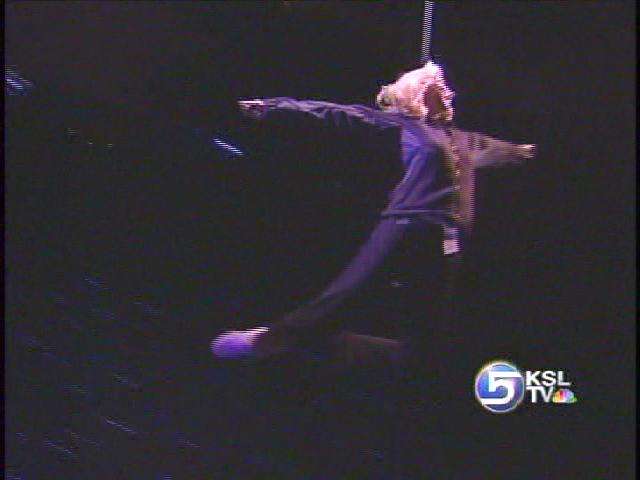 She had a little trouble turning toward the audience but after that...
"I just lost my fairy dust, all at once but, that is incredible, isn't it fun? Its amazing !!!"
Then, unbeknownst to her, they did a zoom. Next time she took a small camera with her, so you can see what she experienced. But don't miss the real show, the spectacular staging and the exceptional talents of Cathy Rigby, she remembers her first flight.
Cathy Rigby, 'Peter Pan': "This is so much better than flying on a balance beam or on the uneven bars, where you don't have the fairy dust to keep you up. And it was just such a great sense of freedom."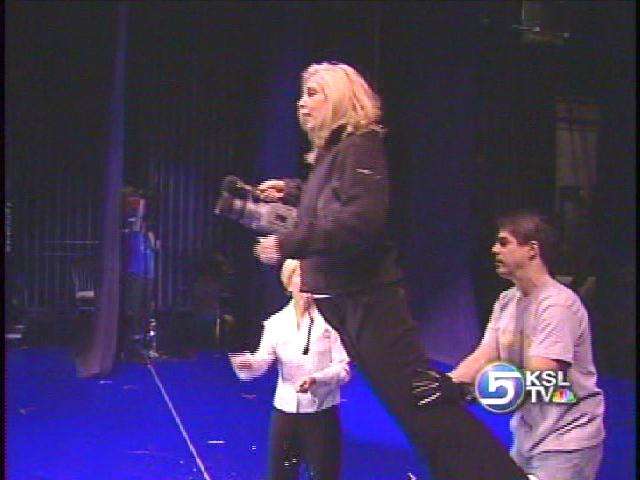 For this reporter, it was a decade's long dream come true. You can see Cathy Rigby as "Peter Pan" at the Capitol Theatre through October 2nd.
×
Most recent Utah stories