Estimated read time: 2-3 minutes
This archived news story is available only for your personal, non-commercial use. Information in the story may be outdated or superseded by additional information. Reading or replaying the story in its archived form does not constitute a republication of the story.
Sandra Yi ReportingWanda Schmidt: "I think somebody hurt him, did something to him."
He's been missing for more than a year and his family fears the worst, but they continue to look for answers. Jeff Nichols was last seen on June 8, 2004. The case has baffled everyone from police to Nichol's family.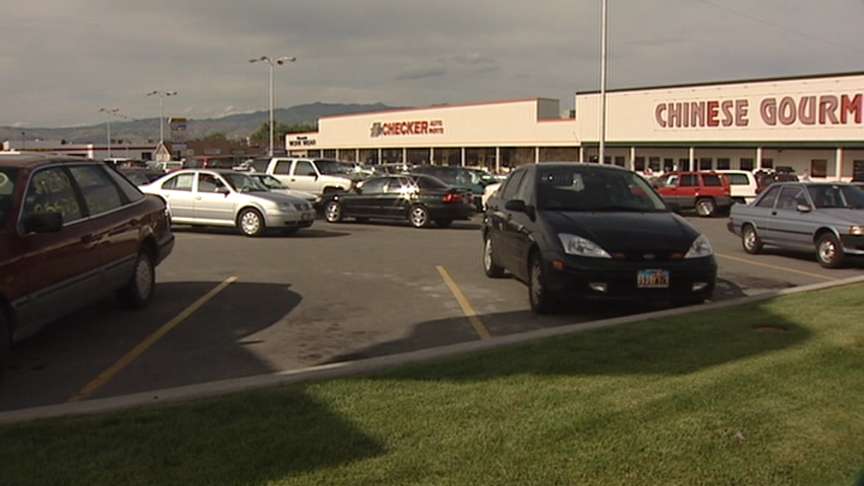 There's been no sign of Jeff Nichols since he left his house more than a year ago to meet his ex-wife in this area of 4500 South State. This is still a missing person's case, but his family thinks it could eventually turn into a murder investigation.
Wanda Schmidt: "It's been a very difficult year. Just trying to hold things together and not letting him be forgotten."
Wanda Schmidt won't let that happen to her brother Jeff. It's been 16 months since he disappeared, but time hasn't healed the pain.
Wanda Schmidt: "It just doesn't go away."
Jeff Nichols was last seen, on June 8 of last year. He told his girlfriend he was meeting his ex-wife to buy some golf clubs. The ex-wife said he never showed up. Nichols' car was found a few days later. The unknown is most difficult for his family.
Wanda Schmidt: "I don't know if it's different if you know something's happened, if you know a family member's been murdered, you know that's happened. In this case, we think that's what happened, but we don't have that answer."
But she does have her suspicions, including questions for Nichol's ex-wife. There's a warrant for her arrest in connection with those charges. She moved out of state within two weeks after Nichols disappeared. She took their eight-year old son, Sam, with her. They've since moved again and didn't leave a forwarding address.
Schmidt says her brother knew his ex-wife had filed for bankruptcy and was planning to get full custody of his son.
Wanda Schmidt: "It just breaks my heart to wonder what's happened to him."
Police have no evidence of foul play, but Wanda Schmidt won't give up until she knows what really happened to her brother.
Wanda Schmdt: "I think everything comes out in the end. It's always told."
Schmidt is in Salt Lake from Wisconsin. She is here to get limited guardianship so she can speak on behalf of her brother on legal issues. She hopes that will eventually allow her to see her nephew again.
If you have any information on the whereabouts of Jeff Nichols, call Salt Lake City Police.
×
Most recent Utah stories