Estimated read time: 6-7 minutes
This archived news story is available only for your personal, non-commercial use. Information in the story may be outdated or superseded by additional information. Reading or replaying the story in its archived form does not constitute a republication of the story.
Team Coverage Reporting"Some of our best have been taken. Some of those who represent Aggies to the best."
A community comes together as Utah State University mourns a big loss. The USU campus is largely in a state of disbelief. But it's just a day after the deadly crash of a van full of students.
The vigil took place in the center of campus. No family members spoke, only school leaders trying to help students get through this.
Stan Albrecht, President of USU: "Late this afternoon I received a phone call from the president of another university, and he had one bit of advice. He said, Stan, when you talk with your students, tell them it's okay to cry. So it's okay to cry."
Each of the nine who died was a brother, a son, a friend, or a fiance.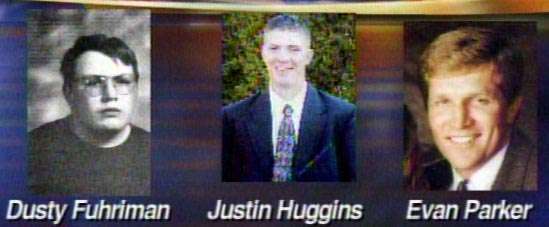 Speaker: "Ones of integrity, honesty, hard work."
Though the majority of crowd probably didn't know the nine who passed away, they could feel the loneliness today.
Student: "It's been really quiet. There's been a lot of respect, but at the same time a lot of us are mourning in our ways."
Colleges and universities across the country have given Utah State their condolences. An email from Dixie College was read.
"The loss of any one student from any college or university affects us all. It does not matter whether it is near or far, a couple of miles or clear across the state. We mourn with you.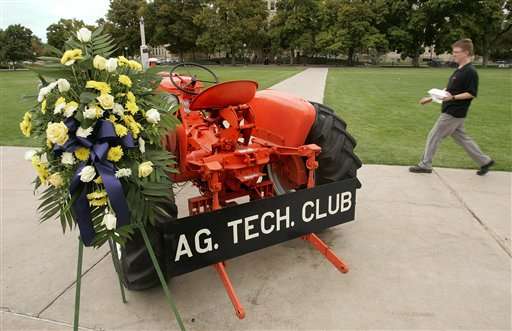 Faculty and the president of Utah State University, the ones who had to compile the names of those who passed on, hope this service brings students some comfort.
"Tonight we're gonna share a flame. That flame you have means so much to us. It tells me that that flame will show and glow the love we have for each other tonight."
A memorial fund has been set up for those students and individual funeral services have been arranged. For that information follow the link at the right of this story to Utah State's web site.
The faculty is certainly having a tough time with this tragedy. Bruce Miller is the head of the agriculture department at USU. Normally he'd talk your ears off about farming and agricultural technology, but not today. Eight of his students and a colleague died in Monday night's crash. They were on a field trip to see new combine technology.
Miller almost went himself, but Ag Week duties on campus kept him from going. Now half the students from that program are gone.
Bruce Miller, Head of Agriculture Dept. at USU: "I haven't really put together a game plan yet, but yeah, this pretty much takes out the whole freshman class, really, of that program."
He's received several emails from past students. They heard the news and wrote Miller, telling him how they loved those field trips. In fact, one former student spoke to a student on the field trip by cell phone just half an hour before the crash.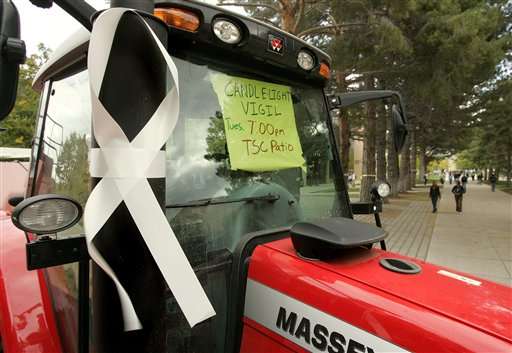 Bruce Miller: "He called somebody from the van at 3:30, and he was saying it was cool, and he could hear people laughing, and you know, it was a good day for them. It was a tragedy, a tire blow out in an instant."
An instant that is going to be remembered forever.
Bruce Miller: "We're going to do what we can to help their families deal with it.
Utah State's administration is considering starting scholarships in those students' names.
It's been a day since a van rolled on Interstate 84 just outside of Tremonton, killing eight Utah State students and their professor. The dust has settled, but the shock caused by the tragedy will linger for some time.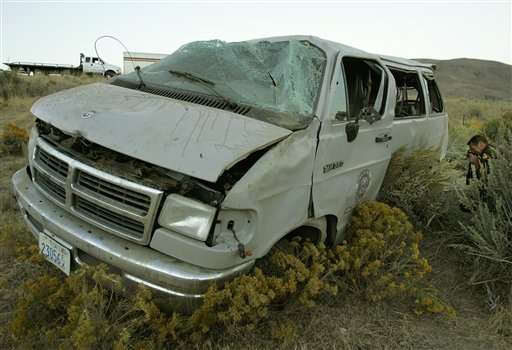 Two Utah State students involved in that crash are still alive.
It's been a tough day for the Agriculture department, as well as the rest of the school. Many students are wearing white ribbons. It's a small way to show their support in what's been a helpless kind of a feeling. It's Ag Week on the Utah State University campus. Tractors are displayed all over campus for the celebration. But you won't see much celebrating this year. All the students involved in the accident are from the agricultural science department. The particular program they were in only had 20 students, now it's lost half of them, including the professor who's been teaching it for years.
They were on their way back from a field trip, looking at new combine technology, when the tire on their 15-passenger van blew out. The van flipped, resulting in all those deaths. For a small, close-knit school like Utah State, the news hit hard.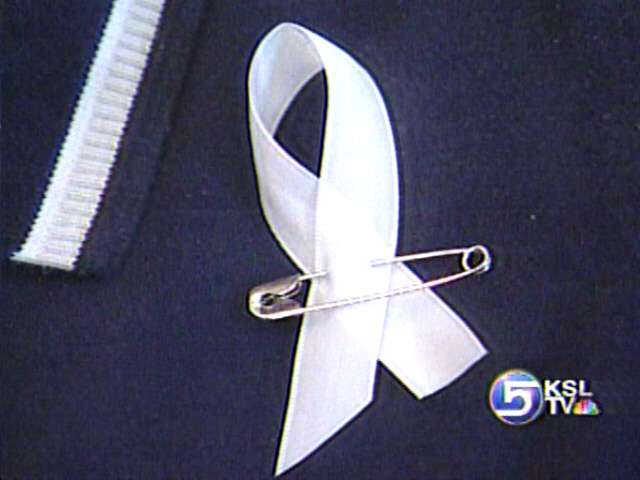 Shellie Stevens, Student: "It could happen to anybody and it just scares me. They're just so young. They had so much to live for, and they were going to school to start their life."
Ben Francisco, Student: "It's a tragic thing. What can you say? Life goes fast."
Mark Archibald, Student: "This isn't a huge campus, so any time something like this happens it's pretty shocking."
University President Stan Albrecht spoke to one of the deceased student's fathers.
Stan Albrecht: "I jotted down a couple things he said to me. He said, 'My son loved every minute that he was at Utah State. He wouldn't have been anywhere else.'"
Killed in the crash were:
Evan Parker, 45, Hooper. He was the professor and was recently chosen as the Agricultural Teacher of the Year. That will be awarded to his memory on Thursday. He was also the driver of the van.
Steven Bair, 24, Moses Lake, Washington
Curt Madsen, 23, Payson
Ryan McEntire, 22, West Point
Bradley Wilcox, 26, Salt Lake City
Justin Gunnell, 24, Wellsville
Dusty Fuhriman, 22, Tremonton
Jonathan Jorgensen, 22, Hyrum
Justin Huggins, 21, Bear River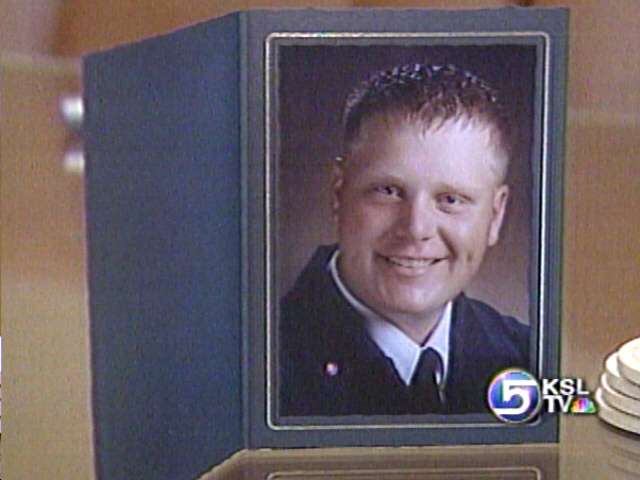 Two students from the van crash are still at hospitals. Jared Nelson, 22, Woodburn, OR, is still in critical condition at the Ogden Regional Medical Center. His new wife, of just 38 days is by his side.
His father says Jared is still unconscious, but is starting to open his eyes and is responding to touch. He broke a bone in his thigh and will have to have surgery. Many of his family flew in from Oregon today when they heard the news of what happened.
Brent Nelson, Jared's Father: "Our son's still alive and these other families, they're not. And you know, we are real concerned about those other families that have lost their sons.
The other survivor is 21-year old, Robert Peterson of Tremonton. He's also in critical condition at McKay Dee Hospital. Peterson has a lot of broken bones, but his family is optimistic he'll make a full recovery. They say he's doing much better now than he was this morning. He's alert and talking, but he doesn't remember anything about the crash.
Carl Peterson, Robert's Father: "He remembers being on the field trip. He was asking me, specifically by name, how is this person, how is this person? We just told him, 'We're sorry, we're sorry.'"
Both survivors are first-year students at USU. They were part of a mechanics class that went on a field trip. Their families say the group only met about three weeks ago, at the beginning of the school year, but they quickly became friends and were bonded through their love of agriculture.
×
Related links
Most recent Utah stories