Estimated read time: 1-2 minutes
This archived news story is available only for your personal, non-commercial use. Information in the story may be outdated or superseded by additional information. Reading or replaying the story in its archived form does not constitute a republication of the story.
Gene Kennedy Reporting A fire caused extensive damage and forced more than a dozen people out of their apartments in Holladay.
Some of the units at Willow Brook apartments at 4700 South 1400 East no doubt are a total loss. Overall, damage is estimated at about $250,000.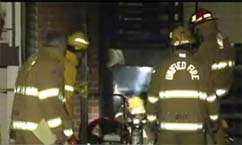 The fire started in a basement apartment just before 9:00 last night. Investigators don't know what caused it.
It quickly spread to the second floor, and smoke damaged the third floor. Fortunately, everyone in the building had been evacuated by the time fire crews arrived.
Capt. Jay Fearnley, with the Unified Fire Authority, said, "There were a few injuries. There were some mild injuries, like smoke inhalation, a twisted ankle because someone was trying to get out quickly."
Most of the residents who were injured have been released from the hospital. Only one person is still being treated.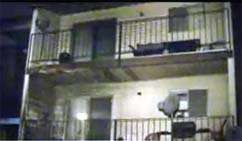 Some of the units were not damaged, but almost everyone in the building was displaced.
The Red Cross helped more than a dozen people find places to sleep for the night.
An unfortunate irony to all this: exactly one week ago today, another apartment complex owned by the same property company caught fire -- the Spring Meadows Apartments in Murray. In that fire, a woman was burned while she tried to put on her clothes before leaving the building.
A barbeque on the patio caused that fire. Investigators are still looking for a cause for last night's fire.
×
Most recent Utah stories