Estimated read time: 1-2 minutes
This archived news story is available only for your personal, non-commercial use. Information in the story may be outdated or superseded by additional information. Reading or replaying the story in its archived form does not constitute a republication of the story.
Shelley Osterloh ReportingA Utah company has found a new niche market, selling earth-friendly school and office supplies.
Just in time for Earth Day, the Utah company Red Apple School Supply is debuting a new line of products called Green Apple Earth-Friendly School Supply. "It is unique. We believe we are the only company in the United States currently offering a comprehensive line of earth friendly school supplies and office supplies," said president of Red Apple School Supply Jeffrey Haines.
There's plenty of recycled paper--like these notebooks made from banana leaves. The three-ring binder is made of a heavy recycled cardboard, and the hardware can be detached and used again.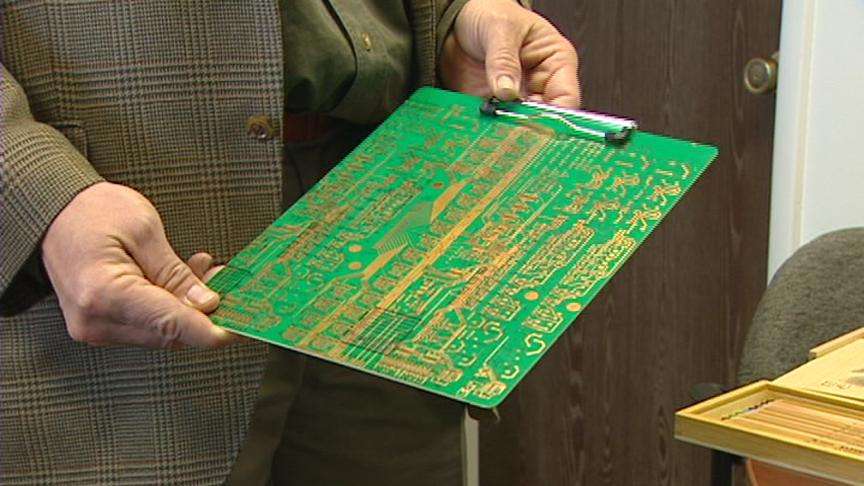 There's also a clipboard made from a computer motherboard and jumbo highlighter pencils and #2 pencils made from finger-jointed wood scraps. There's even a stapler that doesn't use staples. It just cuts and tucks the papers together.
Haines said,"It's an easy way to start getting involved in ecological issues. You can turn off your light or look to the desk top and say what can I replace very easily that would help the environment and reduce the amount of waste that goes into our landfills"
Red Apple ships its Green Apple products around the country. Its biggest customers are college book stores.
The product line is still pretty new, but you can find it online by clicking on the related link
×
Related links
Most recent Utah stories