Estimated read time: 2-3 minutes
This archived news story is available only for your personal, non-commercial use. Information in the story may be outdated or superseded by additional information. Reading or replaying the story in its archived form does not constitute a republication of the story.
Alex Cabrero Reporting"It was a shock, still is a shock, I'm walking around in shock."
Still a lot of questions and not a lot of answers. South Ogden police know how a husband and wife died earlier this month, but their four month old child's death is still a mystery. Now one of the victim's fathers is speaking out and he's not happy.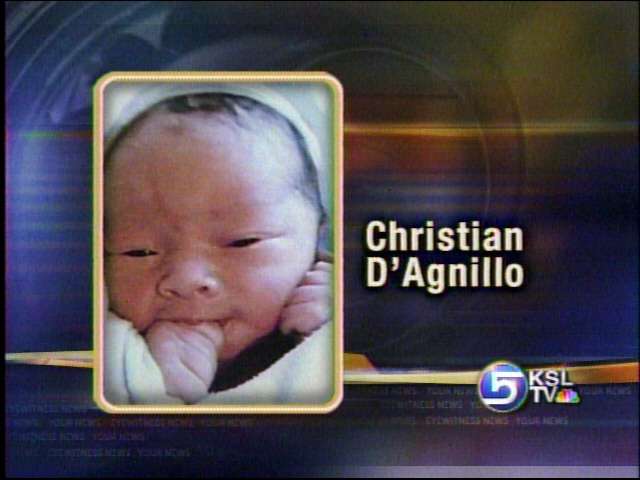 He thinks the grandson, the four-month old baby, might have still been alive long after his parents died. The medical examiner has not released his findings yet. But no matter what, John Thomas thinks the South Ogden police department should have done more to be sure.
John Thomas is trying to be normal, but after what he's been through, normal seems so long ago.
John Thomas, Nicole's Father: "I just want all the answers."
There's a good chance he may never get them. Last week he got a knock on a door from police telling him his daughter Nicole D'Agnillo was dead, most likely shot by her husband Mark. Police believe he then shot and killed himself in their South Ogden apartment. But how John's four-month old grandson died is the big question that's been bothering him ever since.
John Thomas: "Yes it does because there's a possibility, to me there's a possibility that my grandson might have still been alive in there."
Two weeks before their bodies were found, someone in the apartment called 9-1-1. Officers responded and knocked on the door. When no one answered they had dispatch call the number back. No one answered still, so officers left.
John Thomas: "I don't know how you justify that. I think if I were the policeman that had done that I'd probably spend the rest of my life wondering if that little baby was still alive in there and I walked away."
Police Chief Val Shupe says his officers did nothing wrong and followed procedure, that they can't knock down every door on every 9-1-1 hang-up.
Val Shupe, Chief, South Ogden Police: "No one's going to know what happened inside that apartment completely, okay. We can piece things together, but until we get through the investigation and have a better idea, we have the medical examiner's report, we're not gonna speculate on everything that took place there.
But it's speculating this grandfather can't stop doing.
John Thomas: "My biggest question is, was my baby grandson still alive in that apartment for two days after the 9-1-1 call was made. I could've gone and got him."
The police department has not released those 9-1-1 tapes just yet. We left several messages with the assistant medical examiner for the state of Utah. He has not returned our calls, so we can't tell you the findings of that autopsy at this point.
×
Most recent Utah stories