Estimated read time: 2-3 minutes
This archived news story is available only for your personal, non-commercial use. Information in the story may be outdated or superseded by additional information. Reading or replaying the story in its archived form does not constitute a republication of the story.
SALTAIR -- She thought she was getting money for her tickets. Instead, a Utah County woman got time in the hospital. Brittany Peterson is now recovering after getting beat up by two other women this past weekend.
"I just remember looking down, and blood was dripping everywhere," Peterson says.
---
They kept on whispering to each other, and then out of nowhere one girl just hit me in the face.
–Brittany Peterson, attacked at Saltair
---
It happened on a night when Peterson thought she was going to see a good concert. Instead, she ended up with cuts, bruises and six stitches to her head.
"I've got multiple cuts. I got scratched up pretty good, like right here. I've got some up in my hairline and one behind my ear," Peterson says.
She was at Saltair on the night of May 28 for the Benny Benassi concert. She was supposed to meet two friends; but when her friends decided not to come, Peterson was left with their tickets. So, she tried to sell them to two women in the parking lot who seemed interested.
"They kept on whispering to each other, and then out of nowhere one girl just hit me in the face," Peterson says.
She says she started screaming for help, but one of her attackers kept hitting her, knocking her to the ground, and even pulled out brass knuckles to hit her some more.
"I pretty much begged and pleaded with them to stop, and I told them I would give it to them so they would stop," Peterson says.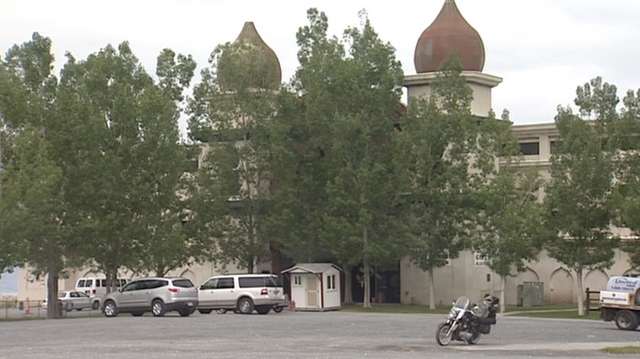 Unified police Lt. Don Hutson confirmed Peterson's story. He says at the time of the concert there were four off-duty deputies working security at Saltair, but they didn't know about the assault.
After Peterson was assaulted, she got help from a medical crew who took her to the hospital. By the time a report was filed, it was already too late to try to find any suspects.
"I just can't believe somebody would do this," says Judy Peterson, Brittany Peterson's mother.
Judy says she is just happy her daughter is going to be OK and hopes the two who attacked her are found.
"If they're capable of this, they're capable of probably a lot more. I'm just really grateful it wasn't worse," Judy Peterson says.
Brittany Peterson says she still has a bad headache from the attack.
Unified police admit solving this case is going to be difficult because they don't have a lot of information or a good description of the women.
If you have any information on the assault or who might be responsible, contact the Unified Police Department at 801-743-7000.
E-mail: acabrero@ksl.com.
×
Most recent Utah stories