Estimated read time: 1-2 minutes
This archived news story is available only for your personal, non-commercial use. Information in the story may be outdated or superseded by additional information. Reading or replaying the story in its archived form does not constitute a republication of the story.
Carole Mikita Reporting Today, several survivors of the Holocaust gathered with American and Russian army liberators at the beginning of what are called "Days of Remembrance".
They all say 'Never Forget.' Survivors and liberators live in Utah and even though they are years removed from World War II, they each told me they remember what happened in those concentration camps as if it were yesterday.
Many gathered, not in sorrow, not in anger, but simply to remember and honor these men and women who know what happened during the Holocaust. They were there.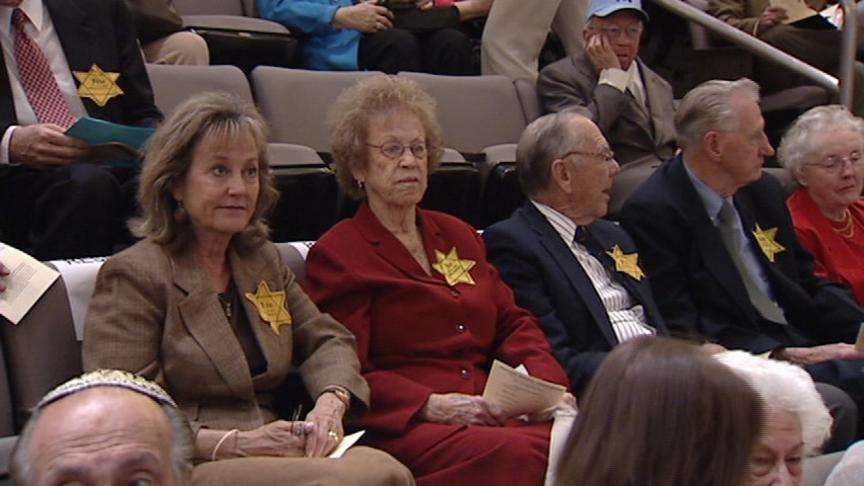 Abe Katz was sent to Buchenwald concentration camp as a teenager. He never saw his parents again. He remembers the American liberators.
Abe Katz, survivor of Buchenwald Concentration Camp recalls, "And all of the sudden, the sun was...I looked up and the sun was shining through. That guy pulled the cover up and say, 'come on out guys, the American Army's here,' that was a moment."
World War II veteran Lee Tucker was one of those American soldiers who liberated Buchenwald. "I can remember almost exactly what happened you know," Tucker explains. "It was so amazing and so terrible, you just couldn't believe that anybody...Humans to do that to other human beings."
Among the liberators honored were a group of former Russian soldiers. Russian World War II veteran Leonid Borisik recalls (translation). "His comrades are participating here, too, and they were invited and he is honored."
We overuse the word 'hero" but Keith Davis really is one, as are all of the liberators and the witnesses of the Holocaust, too, for the courage it took to survive.
×
Most recent Utah stories