Estimated read time: 2-3 minutes
This archived news story is available only for your personal, non-commercial use. Information in the story may be outdated or superseded by additional information. Reading or replaying the story in its archived form does not constitute a republication of the story.
SALT LAKE CITY -- A team of architecture experts and students will fly from Utah to Haiti Tuesday to begin planning a new school and orphanage.
For building materials, they hope to use the one thing that's not in short supply: debris from Haiti's devastating earthquake.
The quake left mountains of tangled debris -- twisted metal, broken concrete, splintered lumber. Much of it is now piled in landfills, written off as waste, as Haiti struggles to move on.
But some Utahns are working on another idea: putting the debris to good use.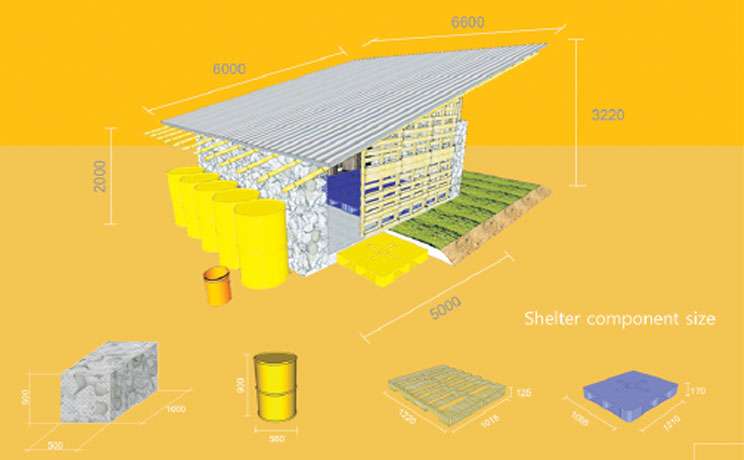 Professor Prescott Muir, director of the University of Utah School of Architecture, said, "They can be the kind of materials right there available to the Haitians and use the resources right there that they have."
A non-profit group called Common Studio held a competition for designs using debris as a primary ingredient. Students designed shelters, retaining walls for agricultural terraces, and walls for new buildings that might emerge from the disaster.
"This could be an example that others can look upon and use it for their own design," said Dijana Alickovic, Common Studio co-founder.
The project fit right into another effort at the University of Utah School of Architecture. A group is going to Haiti to begin planning a school, an orphanage and housing for volunteers.
"Hopefully a lot of the ideas from the competition can be sort of utilized in this school and the orphanage," said architecture student Matthew Nye.
A shortage of heavy equipment in Haiti will require creative thinking to move debris to where it's useful.
"Bagging the debris and then transporting it in small vehicles, that sort of thing. I would think that's the biggest challenge," Muir said.
When the group packed their bags for Haiti, they put in items that will give more immediate relief to quake victims.
"Rice and beans and tents and school supplies we're going to be distributing to the kids in Haiti," Alickovic said.
Architecture students will be working on designs all summer, hoping to help Haiti get back on its feet.
E-mail: hollenhorst@ksl.com
×
Related links
Related stories
Most recent Utah stories