Estimated read time: 2-3 minutes
This archived news story is available only for your personal, non-commercial use. Information in the story may be outdated or superseded by additional information. Reading or replaying the story in its archived form does not constitute a republication of the story.
SALT LAKE CITY -- Officers from the Nigerian Police Department are in Salt Lake working with Utah law enforcement and a forensic lab to learn how to crack cold cases and other crimes. The team has been here five months and already has new leads on at least one murder case.
---
Nigeria is the most populous country in Africa (149 million) accounting for over half of West Africa's population.
---
When the three Nigerian officers leave Utah, they will also be DNA analysts -- the first ever in Nigeria.
"We don't have DNA unit yet, so we got in touch with Sorenson to try and have lab in Nigeria," explained Benedict Agbo, of the Nigerian Police Department.
The Nigerian Police Department is the only law enforcement in the country, and is made up of over 350,000 officers. Though they have a forensics lab, they do not have a DNA lab.
"Most of our cases in Nigeria we have not been able to prove true because of technology," Agbo said.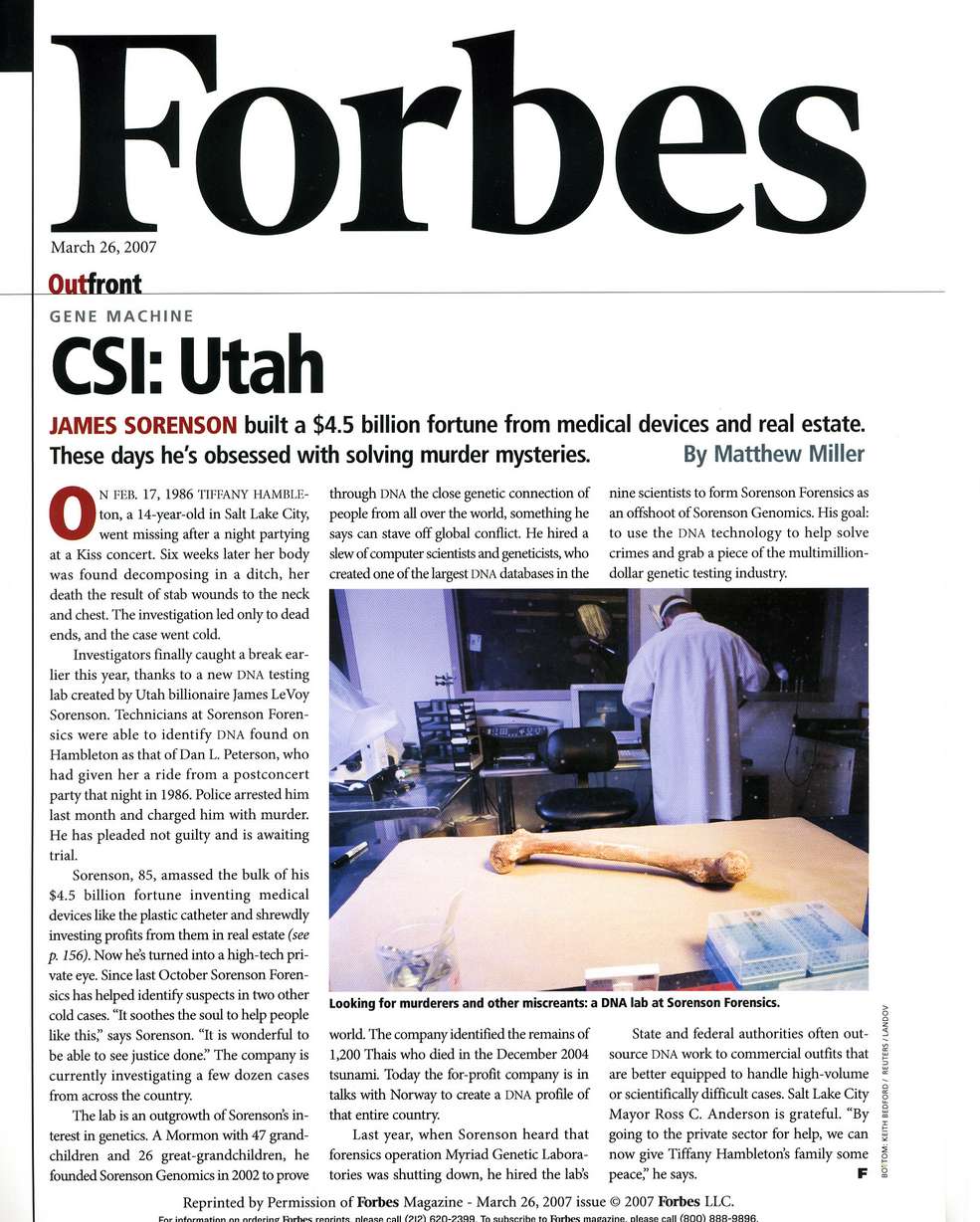 So, the department looked up Sorenson Forensics and came to Utah to learn.
"They will leave here as analysts and go back to their countries to perform DNA work," said Rick Barlow, with Sorenson Forensics.
Sorenson Forensics is only four years old and specializes in DNA work. Forbes magazine nicknamed it "CSI Utah" because it's so good.
"We've grown from serving Utah to now having over 100 law enforcement agencies around the country," Barlow said.
One of the most exciting things to happen for the Nigerian police during their training came because they brought DNA samples from a case they are working on in Nigeria.
"We think we developed a great new lead in a high-profile case in their country," Barlow said.
When the three officers go home in July, they return home with the evidence to solve that case and knowledge to open a DNA lab of their own.
While the three Nigerian police officers have been here, they have met with local law enforcement agencies, like Logan's police department and the Unified Police Department, and toured their facilities.
E-mail: abutterfield@ksl.com
×
Related links
Most recent Utah stories