Estimated read time: 2-3 minutes
This archived news story is available only for your personal, non-commercial use. Information in the story may be outdated or superseded by additional information. Reading or replaying the story in its archived form does not constitute a republication of the story.
Tonya Papanikolas ReportingPeople who work with refugees say Utah ranks 5th or 6th in the nation when it comes to the amount of refugees the state takes in.
Last September Catholic Community Services received 71 refugees. So far this month, the numbers have already surpassed 120.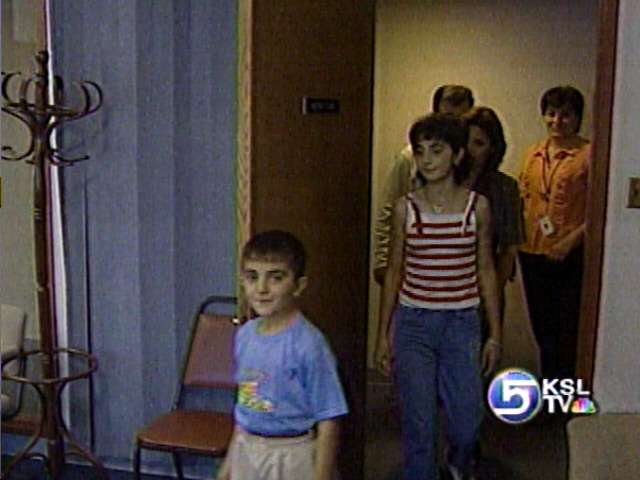 20-year-old Roman Lomsanidze is from Russia. He just arrived in Utah this week. Roman was supposed to go to Texas, but because they've had so many evacuees there exhausting resources, he was sent to Utah instead.
Roman Lomsanidze, Russian Refugee: "I understand that they could not welcome me, so I would go to another state. Everything is okay, I like it here."
Roman is one of three families who are being diverted to Utah from Texas because of the hurricane. But even without the hurricane, the number of refugees coming to Utah is going up.
Aden Batar, Refugee Resettlement Director, Catholic Community Services: "Utah is a welcoming community and the housing is very reasonable and we have a good economy."
Batar says Utah used to take in about 1,000 refugees a month and Catholic Community Services worked with 500 of those. But September 11th changed that.
Aden Batar: "When 9/11 happened, the numbers went down due to the new security measures."
In 2002, CCS received only 135 refugees. The next year the number rose a little to 226. And it went up again in 2004. As the government slowly lets more refugees in the country, Batar says things are getting back to normal. By the end of September the year's total will already have reached 400.
Aden Batar: "I believe we're going back to the same numbers we used to settle before 9/11."
Though most of the refugees come from Africa, many like Roman come from Russia. The Lyutfiyev (lootviev) family just arrived two days ago.
Rustam Lyutfiyev, Russian Refugee: "It has been hard in Russia. They didn't let us live there."
The Lyutfiyevs say any Russian of Turkish descent was treated unfairly.
Rustam Lyutfiyev: "We could not vote and some of them couldn't even have Russian citizenship or Russian passports."
Roman had the same problem.
Roman Lomsaniedze: "The only jobs they give was to be a farmer or work for the construction, or very dirty jobs."
Now these families say they'll take any job they're given. They're looking forward to a life of freedom and opportunity in Utah.
Roman's parents will be arriving in Utah later this week. CCS expects they'll receive more refugees who were supposed to go to the Gulf Coast area in the next few months.
×
Most recent Utah stories