Estimated read time: Less than a minute
This archived news story is available only for your personal, non-commercial use. Information in the story may be outdated or superseded by additional information. Reading or replaying the story in its archived form does not constitute a republication of the story.
SALT LAKE CITY -- Members of the new Coffee Party rallied at the federal building in downtown Salt Lake Saturday in favor of financial reform.
What is... the Coffee Party?
The Coffee Party Movement supports cooperation in government. It recognizes that the federal government is not the enemy of the people, but the expression of the country's collective will. Members believe participation in the democratic process is necessary to address the challenges that face America. Members support leaders who work toward positive solutions, and hold accountable those who obstruct them.
The organization says residents are concerned about financial reform -- particularly the amount of money in politics.
It says the only way to find common ground is to discuss the issues and challenge the political culture.
The Coffee Party's Civility Pledge
I pledge to conduct myself in a way that is civil, honest, and respectful toward people with whom I disagree. I value people from different cultures, I value people with different ideas, and I value and cherish the democratic process.
"The political culture right now is very divisive," said Mandy Parrish, the Utah Coffee Party organizer. "It's very toxic. There is a sense of us against them, and a lot of fighting going on. We want to see cooperation. We want to see civility."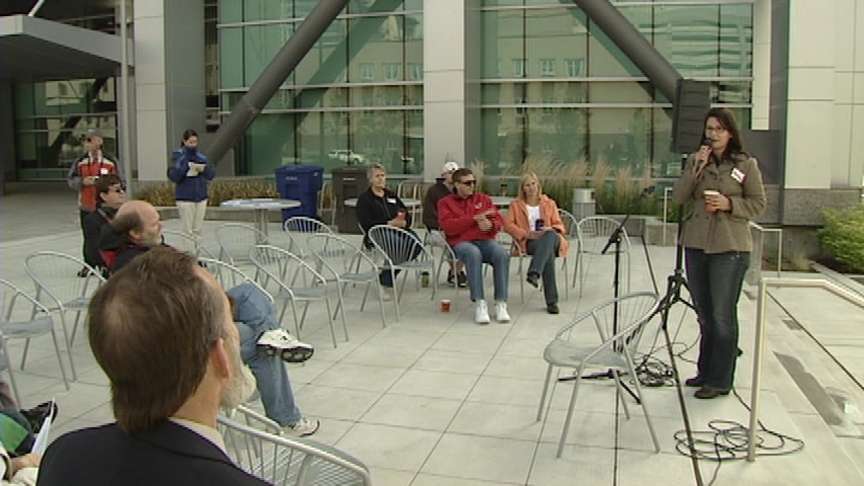 Coffee Party members would like to see less divisiveness and more open discussion -- just sitting down and talking about the issues over, say, a cup of coffee. They're hoping the movement catches on so everyone can meet somewhere in the middle.
Saturday's event was the Coffee Party's first public rally in Utah.
×
Related links
Related stories
Most recent Utah stories