Estimated read time: 2-3 minutes
This archived news story is available only for your personal, non-commercial use. Information in the story may be outdated or superseded by additional information. Reading or replaying the story in its archived form does not constitute a republication of the story.
SALT LAKE CITY -- The Deseret News has a new leader. He's Clark Gilbert, who was named to the newly-created position of president and chief executive officer Thursday.
Gilbert currently heads Desert Digital Media, which oversees several websites, including KSL.com.
In making the announcement about Gilbert, Mark Willes, president and CEO of Deseret Management Corporation, said, "We have spent the last number of months trying to figure out how to re-invent a newspaper. Around the world, newspapers are declining; many are dying. We don't anticipate letting the Deseret News die."
Many newspapers around the world have seen a decline in readership. Some have died because they failed to fully embrace the internet.
"We've come to the conclusion that the Internet can also be part of the 'rescue' and vitality of newspapers," Willes said.
Staff members of the Deseret news were introduced to Gilbert Thursday afternoon. He pointed out that readership of the Deseret News -- both print and online -- has grown significantly in the past year, but making a serious commitment to a digital future assures that the newspaper will survive long into the future.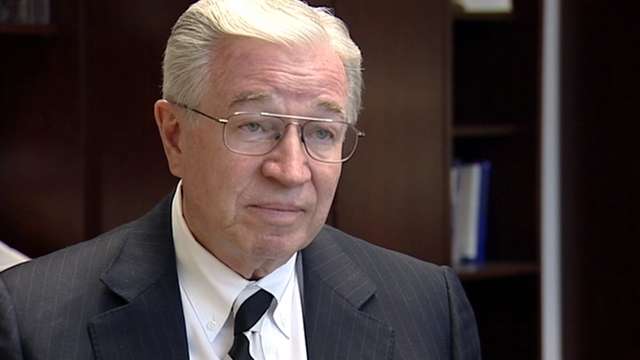 "The fact that we have to reinvent the model is really just a recognition of: Because the world is changing, the way we consume media is changing; who can access it has changed," Gilbert said
"The Deseret News is the longest continuously-operating business in the state of Utah," Gilbert continued. "That's a remarkable heritage. It also means it's the longest continuously-operating media company, and we believe it will continue to run and thrive well into the future.
Jim Wall will continue as publisher of the paper, and Joe Cannon will remain as editor. Cannon said readers will notice changes in the looks of both the print and online editions in the months ahead. But online is key to future growth, he said.
"The simple fact is to meet our mission statement to reach hundreds of millions of people, and that's only possible if we have an incredible product online," Cannon said.
"When we say we want to reinvent the newspaper, some will interpret that as being critical to what has gone on before. That's not the case at all," Willes said. "The fact is the world is changing so much, if we don't constantly innovate, constantly re-invent what we do, we're going to get run over. On the other hand if we do that, we can not only stay ahead of the game. We can prosper."
Thursday's announcement is the latest in a series of organizational changes designed to position the Deseret Media outlets to improve their products and grow usership.
E-mail: kmccord@ksl.com
×
Related links
Related stories
Most recent Utah stories