Estimated read time: 1-2 minutes
This archived news story is available only for your personal, non-commercial use. Information in the story may be outdated or superseded by additional information. Reading or replaying the story in its archived form does not constitute a republication of the story.
John Daley ReportingUDOT now has the green light to start building a controversial interchange on I-15, but some nearby residents aren't happy about it. They once stalled the project in court and are considering whether to sue again.
The controversy lies at 114th South and I-15. This area on the South Jordan-Draper line has long had a rural feel, but that's getting swept away in favor of new roads and development like a new Wal-Mart being built there.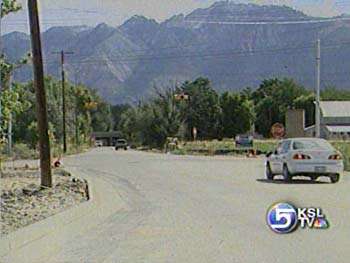 The Federal Highway Administration recently gave approval to a new 28 million dollar interchange here. The long-term plan is to widen 114th South to five lanes and extend it eight miles to the Bangerter Highway.
Nearby residents sued over the road once and won. They say the road will slice their community in two and that UDOT has misrepresented the extent and impact of the project. UDOT says they've done the proper studies and that the road is needed.
Brad Davis, Draper Resident: "It'll definitely ruin the community. This community right now is a 100-year old farming community. People settled here over 100 years ago. Some of those families have remained during most of that period."
Otto Jones, South Jordan Resident: "My concern is that we're not focusing enough on families and neighborhoods. We're focusing too much on vehicles, road, commercial, tax-base and growth."
Joe Kammerer, UDOT Project Manager: "As far as the need for another interchange, a good example, is if you're northbound on I-15, even on a Saturday, we have backup that occurs at northbound off ramp at 106th, one thing this interchange will do, is provide some relief."
Twenty-six homes will be razed to make way for the road. Work begins next spring, though another lawsuit is possible.
×
Most recent Utah stories