Estimated read time: 1-2 minutes
This archived news story is available only for your personal, non-commercial use. Information in the story may be outdated or superseded by additional information. Reading or replaying the story in its archived form does not constitute a republication of the story.
Richard Piatt ReportingPolice suspect a double murder and suicide at an apartment complex in South Ogden. The apartment manager called police around 10 o'clock this morning.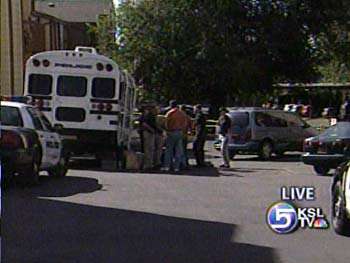 Police have set up temporary investigation headquarters. This afternoon police removed two adult bodies and the body of an infant out of the apartment for autopsies. They say the adults appear to have been shot, the cause of death in the infant has not been determined. It could be a gun shot wound, but the body is to deteriorated to know at this point.
Police do know these crimes were not recent. Neighbors noticed a bad smell coming from the apartment and alerted the apartment manager earlier today. That means this murder-suicide happened at least a week ago.
It appears to be an entire family that is dead. Names are not being released right now. Neighbors say the family mostly kept to themselves; they were quiet and seemed peaceful. It has been very unsettling news to this neighborhood.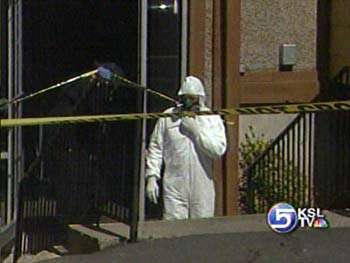 Todd Jacobson, Neighbor: "Somewhat upsetting. I didn't really know them, but I've seen them in the laundry room doing laundry and talked to them that way, but other than that not really friends."
Reporter: "It sounds like they were pretty quiet."
Todd Jacobson: "Yeah, we lived right next door; there were never fights or anything like that."
James White, Neighbor: "It was really bad. It was like, there were flies. I just thought it was somebody just didn't take out the trash or something. It was really bad."
Police are checking records for any past trouble or domestic violence. Other neighbors here are also saying their contact with the family was minimal.
Some residents are so disturbed by this, they've told us they want to move now.
×
Most recent Utah stories