Estimated read time: 1-2 minutes
This archived news story is available only for your personal, non-commercial use. Information in the story may be outdated or superseded by additional information. Reading or replaying the story in its archived form does not constitute a republication of the story.
Sammy Linebaugh reportingA Clearfield man accused in the death of a two-year-old Layton toddler has pleaded guilty to first degree murder. He entered the plea in 2nd District Court in Farmington.
Clinton Rosenbaum, 24, became emotional as he stood before the judge, his family, and the toddler's family, and he entered his guilty plea.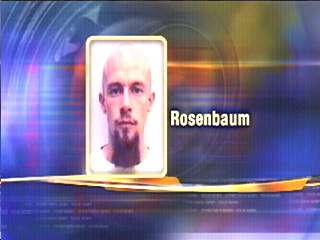 The child, two-year-old Jackson Burns, died June 2nd at Primary Children's Medical Center after Layton police found him unconscious inside an apartment where Rosenbaum was staying.
The apartment belonged to the child's mother. Police had responded to a domestic disturbance call. Records show the toddler had been punched, kicked and beaten over several weeks.
In exchange for a guilty plea, prosecutors agreed to dismiss two counts of second degree felony child abuse against Rosenbaum. Now, he could face five years to life in prison.
The child's mother, Rachel Susan Burns, pleaded guilty to third degree felony child abuse last month. Court records state she allowed her child to be burned with a lighted cigarette.
Also in 2nd District Court in Farmington, Travis Mortensen, 29, of Taylorsville, pleaded no contest to reckless driving after a February 9th accident that forced the evacuation of more than one-thousand Fruit Heights residents.
You may remember Highway 89 near 2nd North was shut down for hours after the butane tanker Mortensen was driving slammed into a van and overturned, leaked gasoline, and caught on fire.
Two homes were damaged.
Mortensen was sentenced to one year informal probation and a $750 fine.
He says he noticed the truck's brakes were not working properly. He admits he should have stopped to check them, as he says it was brake failure that caused him to barrel into the intersection and slam into the van.
The company owner of that van has filed a separate civil suit.
×
Most recent Utah stories