Estimated read time: 2-3 minutes
This archived news story is available only for your personal, non-commercial use. Information in the story may be outdated or superseded by additional information. Reading or replaying the story in its archived form does not constitute a republication of the story.
PROVO -- It's been six months since the brutal murder of Kay Mortensen in his home in Payson Canyon. On Monday, investigators say Mortensen's son and daughter-in-law remain the only persons of interest in the case.
Investigators with the Utah County Sheriff's Office insist it is still an active case and that this was not a random murder. Still, no one has been arrested.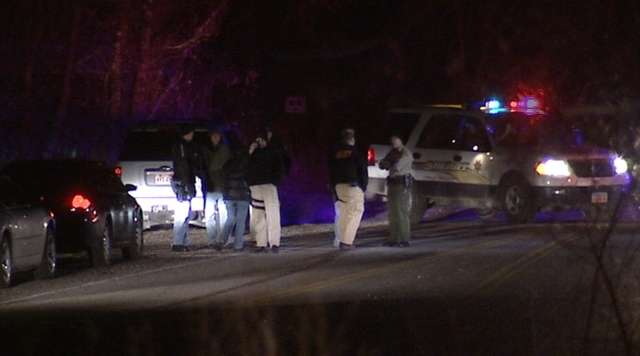 "[We're] still following through with a lot of witnesses and information and will continue to do so until it is resolved," says Utah County sheriff's Lt. Mike Brower.
A 911 call came in on the night of Nov. 16, 2009, made by the victim's daughter-in-law, Pamela, and his son, Roger Mortensen.
"I have help on the way, but I just need to get some information. Are you sure that he's dead?" the dispatcher asks Pamela.
"Um, I don't know," Pamela replies. "My husband went upstairs, looked around, or went to look. I don't know if he is or not."
"You sure dad's, your dad's cold to the touch?" the dispatcher asks Roger moments later.
"He's leaned over, face forward, in the bathtub with his throat sliced all the way up," Roger replies.
"They sliced his throat?" the dispatcher asks.
"Yeah," Roger says.
Mortensen case background

• Nov. 16, 2009 - 1 dead in home invasion; deputies looking for armed suspects
• Nov. 17, 2009 - Investigators remain tight-lipped about Payson murder
• Nov. 24, 2009 - Family offers reward in last week's murder
• Dec. 23, 2009 - Authorities say murder of Payson man was not random
• Jan. 25, 2010 - Family members named persons of interest in Mortensen slaying
• Jan. 26, 2010 - Friend defends person of interest in Mortensen murder
• Feb. 3 , 2010 - Investigators: Mystery woman may have information on Mortensen murder
• March 3, 2010 - Investigators looking for 32 guns stolen in Payson murder
• March 4, 2010 - Stolen guns could be part of motive for Payson murder

On Jan 25, police named Roger and Pamela Mortensen as persons of interest in the case. Even now, the couple is described by investigators as uncooperative.
"We still have two persons of interest that were identified. We've tried to work through attorneys to have them come in and give us more information about what's been obtained in this investigation, and that has not been done," Brower says.
In early March, police released a list of firearms stolen from Mortensen. It resulted in many leads, but nothing related to the actual murder.
"A lot of tips have come in related to the stolen firearms. We've followed through with those leads and made several arrests, but the weapons do not come back to the Mortensen murder," Brower says.
While the case has dragged on, because of its complexity and the fact there is no statute of limitations on murder, investigators believe their work will ultimately lead to an arrest.
"This case is still very active and will continue to be so until we resolve it," Brower says. "We're confident in the information we have."
The family of Kay Mortensen has put up $25,000 cash as a reward for information that solves his murder.
KSL News attempted to contact the attorney representing Roger Mortensen, asking for a response to the fact he and his wife remain as persons of interest.
"My clients were not involved in this murder," attorney Greg Skordas said. "They are happy to help the police with the investigation, but the detectives have only shown interest in talking to them if they are willing to confess to the crime. It's inappropriate to say they are not willing to cooperate."
E-mail: spenrod@ksl.com
×
Related stories
Most recent Utah stories