Estimated read time: 3-4 minutes
This archived news story is available only for your personal, non-commercial use. Information in the story may be outdated or superseded by additional information. Reading or replaying the story in its archived form does not constitute a republication of the story.
SALT LAKE CITY -- The Postal Service is not planning to raise the cost of stamps, but it is hoping to cut service to five days a week.
A lot of people beat up on the Postal Service. But is there a better way to get our mail? With the help of the Jaffa Printing company, we contacted a bride-to-be who's "going postal" because she has no choice.
When you're sending out wedding announcements, a 44-cent stamp can be a big deal.
Bride-to-be Alicia Tew says, "When you're inviting, you know, 550 guests, it really adds up fast."
She decided not to include pre-stamped RSVP envelopes, opting for phone and e-mail RSVPs instead. That saved $143. It begs the question: is a 44-cent stamp a good deal or not?
"To be honest, I don't think so," Tew says.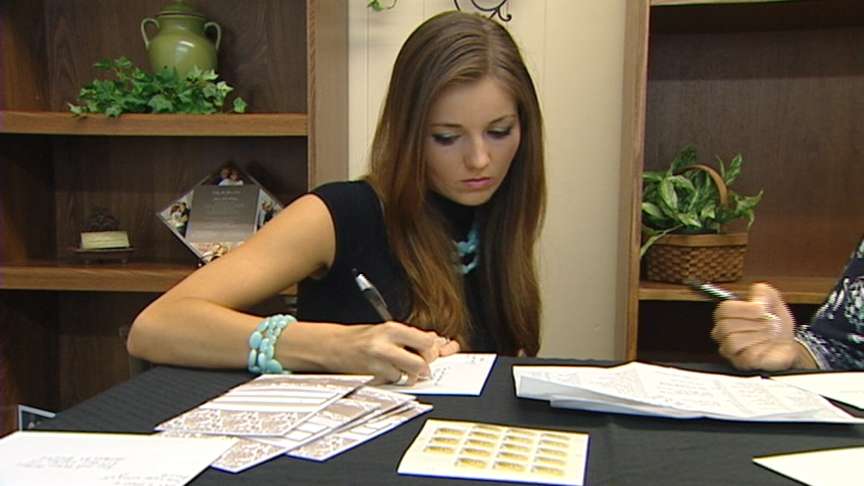 Pat Donahoe, the Chief Operating Officer of the Postal Service, told us it is a bargain. "You can send something from Maine to Guam for 44 cents. That's a good deal," he says.
It beats the price for domestic mail in most developed countries. Israel and Spain are slightly cheaper, but most countries charge more. In tiny Switzerland it's a lot more.
And just try sending invitations some other way. FedEx and UPS make their money in the lucrative package business. Delivering an envelope to a wedding guest's door would cost at least $7 per invitation.
---
The volume of mail has dropped off with the recession. On top of that, there's been a big shift in all forms of communication towards electronic means.
–Scott Schaefer
---
Scott Paxton depends on stamps to keep his Rental Protection Agency humming, arbitrating landlord disputes by mail.
He says, "To send a notice out for 44 cents is a great deal."
But even his small company is groaning under the weight of 44 cents times 10,000 envelopes a year. So it's switching to the internet.
"We've actually come up with a program, we've invested money into developing software and technology to eliminate that," he says.
That's a major trend undercutting the Postal Service. There are huge fixed expenses for handling mail, but revenue is plummeting.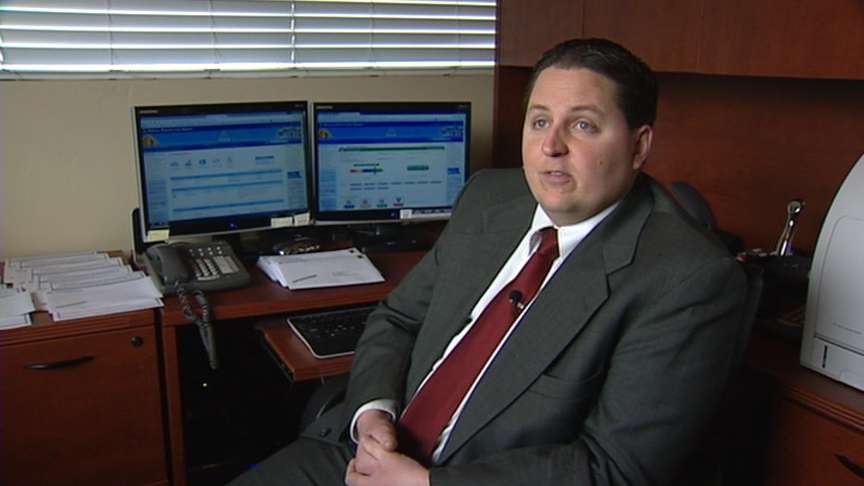 Professor Scott Schaefer, an associate dean of the Eccles School of Business at the University of Utah, says, "The volume of mail has dropped off with the recession. On top of that, there's been a big shift in all forms of communication towards electronic means."
He says the founding fathers may not have expected the Postal Service to make money, but put it in the Constitution because it's crucial for commerce. It's no longer a government entity, but it still has a government-mandated monopoly.
"The Postal Service, and only the Postal Service, has access to your mailbox," he says.
Donahoe told us, "We have paid our own way from 1970 through about last year."
But if there were true competition at the mailbox, could Fed Ex or UPS do better?
Schaefer says, "It's an open question. It would be good for consumers if they tried. Competition may spur innovation in that industry."
We asked FedEx for a comment and got no answer. UPS told us they're not actively pursuing direct competition, so we may never know if they can do it better.
E-mail: hollenhorst@ksl.com
×
Related links
Most recent Utah stories