Estimated read time: 3-4 minutes
This archived news story is available only for your personal, non-commercial use. Information in the story may be outdated or superseded by additional information. Reading or replaying the story in its archived form does not constitute a republication of the story.
SALT LAKE CITY -- The ousting of long-time incumbent Sen. Bob Bennett brings a battle over his Senate seat that's bringing national attention to Utah.
At Saturday's Republican convention, conservative delegates threw out Sen. Bob Bennett after nearly 18 years in office. Now the question is whether the candidates left standing will move toward the center to widen their appeal.
Kirk Jowers with the Hinckley Institute of Politics said, "Our country's going through a hard time economically. We see these problems mounting and no solutions. So people want to get rid of the incumbents."
A recent KSL-Deseret News poll showed that GOP delegates were significantly more conservative than the Republican mainstream.
---
Our country's going through a hard time economically. We see these problems mounting and no solutions. So people want to get rid of the incumbents.
–Kirk Jowers
---
That helps explain why Bob Bennett's long political career came to a sudden end. That overthrow put him in the national eye.
"The political atmosphere obviously has been toxic and it's very clear that some of the votes that I have cast have added to the toxic environment," Bennett said following his defeat.
Republican commentator David Brooks expressed his outrage over Bennett's ousting Sunday on NBC's "Meet the Press."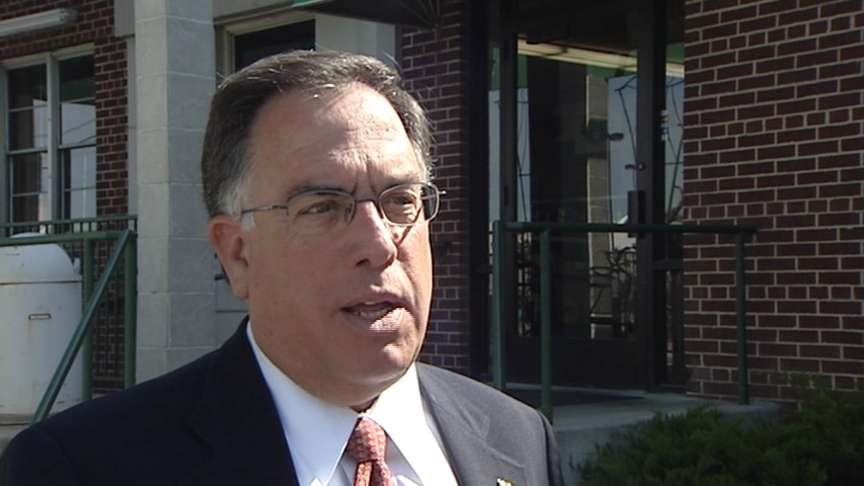 "It is a damn outrage, to be honest. I mean, this is a guy who was a very good senator, and he was a good senator and a good conservative, but a good conservative who was trying to get things done," he said.
Mike Lee and Tim Bridgewater bested Bennett on the convention floor by throwing red meat to the party's ultra-conservative wing.
"No more taxes! No more irresponsible spending! No more trampling states' rights! No more telling terrorists you have a right to remain silent!" said Bridgewater.
Lee expressed a commitment to taking back power for the states. "Are we ready to get the government's greedy hand out of our pocket and off of 70 percent of our land?" he said.
Lee and Bridgewater will fight it out in a June 22 primary. The winner will take on Democrat Sam Granato in the November general election.
"I'm hoping to bring disenfranchised Republicans and Independents over to our camp," he said. "A lot of people respected Sen. Bennett. I don't think they like the way he was taken out. They also are looking for a voice of reason. I am that voice."
Jowers says Bridgewater and Lee will have to pivot toward moderation, but he says the radical right may have locked them in, to some extent, especially Lee.
"I think you kind of have established who you are and what you're standing for and it's going to be difficult to appeal to the moderates if you haven't been doing that in your campaign thus far," he said.
When asked if he thinks there's an opening for a Democrat like Granato, Jowers replied, "No, I think there's no chance for Sam Granato."
But Granato isn't willing to go down without a fight. "Well, I'd like to see [Jowers] on Nov. 3. We can have breakfast together and he can congratulate me," he says.
Granato claims he'll win by campaigning across the state on a platform of more jobs and an improved health care bill.
But Jowers says Republicans have such a strong natural advantage in Utah, it's hard for him to believe Granato has any shot at all.
As for Bennett, he's had a long political career both in Utah and in Washington, D.C. He was the student body president at the University of Utah. In 1962, he became campaign manager of his father's Senate reelection bid.
Bennett also served as a staffer in Washington, D.C. In 1992 Utahns elected him to Senate, then reelected him again in 1998 and 2004.
Currently Bennett serves several prominent roles in Washington. He's a senior member on the Senate Banking Committee, the ranking Republican on the Senate Rules Committee and a member of the Joint Economic Committee.
E-mail: hollenhorst@ksl.com
×
Related links
Related stories
Most recent Utah stories