Estimated read time: 4-5 minutes
This archived news story is available only for your personal, non-commercial use. Information in the story may be outdated or superseded by additional information. Reading or replaying the story in its archived form does not constitute a republication of the story.
SALT LAKE CITY -- Delegates at the Utah GOP convention tossed three-term incumbent Republican Sen. Bob Bennett out of office Saturday. Bennett, who served in the U.S. Senate for 18 years, becomes the first congressional incumbent to be ousted this year.
The anti-incumbent feeling carried the day in the Senate race. Bennett pulled out all the stops, but it wasn't enough.
Republican delegates were not swayed by Mitt Romney, who got a mixed reaction of cheers and boos when he introduced Bennett. "We need Bob Bennett's skill and intellect and loyalty and power," he said.
Bennett himself pleaded with delegates to consider his experience and service.
---
The political atmosphere obviously has been toxic and it's very clear that some of the votes that I have cast have added to the toxic environment.
–Sen. Bob Bennett
---
"Don't take a chance on a newcomer," he said before the second round of voting began. "There's too much at stake."
Despite that plea, along with endorsements from Romney and the National Rifle Association, many Utah Republican delegates showed they think him too liberal for the widely-conservative state.
Bennett's defeat came in the third round of balloting. The vote breakdown was as follows:
- Businessman Tim Bridgewater -- 37% - Attorney Mike Lee -- 36% - Sen. Robert Bennett -- 27%
That means Bridgewater and Lee will face off in the June 22 primary, since neither drew in the 60 percent of votes necessary to win the nomination up front. Each of them now says they're ready for the next test -- this time with voters.
Related:
"The focus is always going to be on constitutionally-limited government," Lee said. "That's what my campaign has been focused on when I announced on Jan. 5."
Bridgewater says the race will be a tough one, but he hopes to come out on top.
"I'm a businessman, he's an attorney. We have different perspectives on how to solve problems in Washington and I hope voters will respond to my campaign and my message," he said.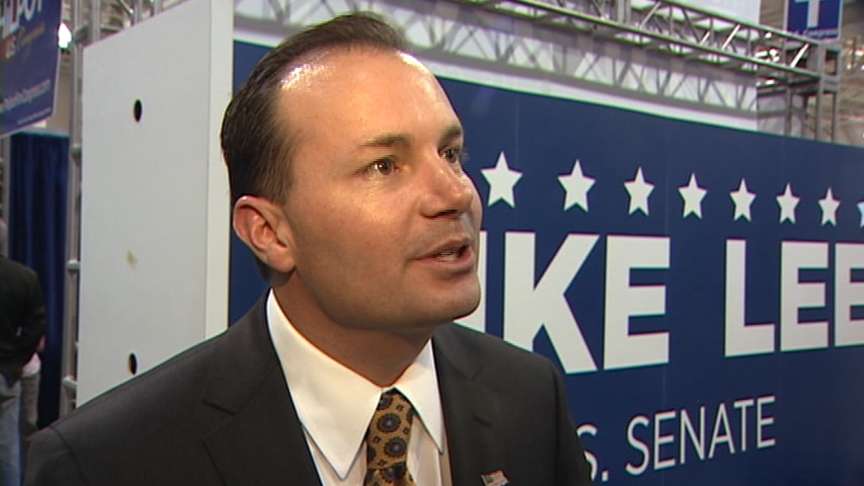 For Bennett, 79, it was an emotional final appearance at the convention.
"The political atmosphere obviously has been toxic, and it's very clear that some of the votes that I have cast have added to the toxic environment," Bennett told reporters, choking back tears.
"Looking back on them, with one or two very minor exceptions, I wouldn't have cast any of them any differently, even if I had known at the time they were going to cost me my career."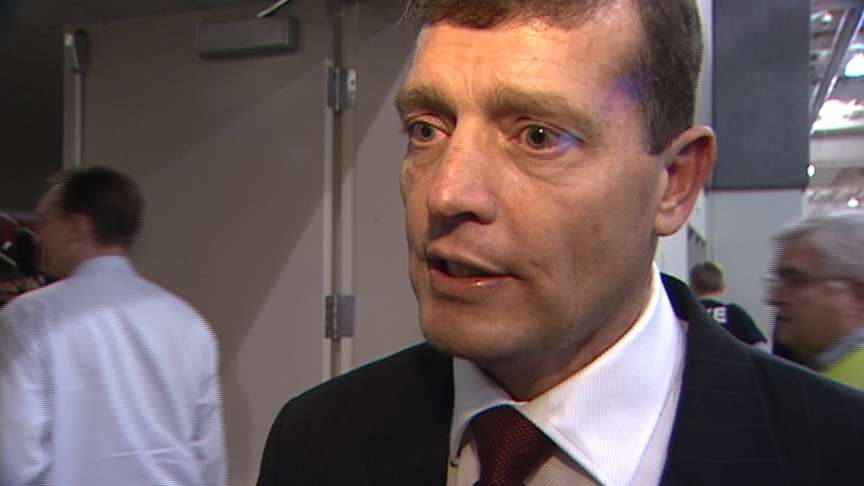 Despite his loss, Bennett defended himself and his team. "I offer my congratulations to whomever wins," he said, "but I assure him, he will not have any more loyal, dedicated or efficient staff than I have had."
For the 3,400 delegates, this wasn't a decision they took lightly.
"It was very difficult," said Bennett supporter Eric Anderson. "I've been contemplating it for weeks and until just before I voted I wasn't sure how I was going to vote."
Related:
Sarah Beeson ultimately voted for Bridgewater. "For the last two weeks I had the candidate I thought I wanted and then right after I got here I changed my mind."
Though state law prohibits Bennett from running as an independent, he could pursue a write-in candidacy.
"I do think I still have a lot of juice left in me," Bennett said. "We'll see what the future may bring."
Bridgewater is a 49-year-old Provo businessman who has founded several small companies. Lee is a 38-year-old attorney from Alpine who served as former Gov. Jon Huntsman's general counsel and clerked for Supreme Court Justice Samuel Alito.
Lee focused his campaign on saying the federal government has exceeded its constitutional authority.
He has never run for public office before and is best known outside political circles as an attorney fighting to allow EnergySolutions Inc. to import and dispose of foreign nuclear waste in Utah's west desert.
While he says his primary focus would be to protect the Constitution, he also wants to amend it to require a balanced budget and limit senators and representatives to serving 12 years. He also wants legislation adopted to prohibit the children of illegal immigrants who are born in the U.S. from automatically receiving citizenship.
A states' rights advocate, Lee testified before a Utah legislative committee this year that the state could win a court challenge if it used eminent domain to take federal land. The bill has been signed into law.
Bridgewater grew up in a trailer park in South Jordan and eventually became chairman and founder of Interlink Capital Strategies, a consulting firm specializing in emerging markets.
He says he's an embodiment of the American dream and his interest in politics arose out of the desire to promote free-market principles.
Bridgewater picked up the endorsements of the founder of the Minuteman Project, a conservative radio talk show in Utah, and a popular conservative Utah blogger.
He served as Utah County Republican Party chairman in 2001 and 2002 and made unsuccessful congressional bids in 2002 and 2004.
Like Lee, Bridgewater served in Huntsman's administration, although on a voluntary basis as an education adviser.
Businessman Sam Granato was voted the Democratic nominee in the race to fill Bennett's seat.
Story compiled with contributions from Rich Piatt and The Associated Press.
×
Related stories
Most recent Utah stories