Estimated read time: 3-4 minutes
This archived news story is available only for your personal, non-commercial use. Information in the story may be outdated or superseded by additional information. Reading or replaying the story in its archived form does not constitute a republication of the story.
SALT LAKE CITY -- The managers of three Salt Lake City golf courseshave teed up a new proposal -- and teed off a few people in the process. They're raising the possibility of selling bits and pieces of three golf courses to developers.
Context is important here. The city has developed a long-range plan to upgrade all nine city courses. They have to find a way to pay for it, and selling land is just one option -- but the mere hint of it makes open-space advocates uncomfortable.
Golfing pays for itself in Salt Lake City. Money from golfers maintains nine courses, but there's a backlog.
"We have 20 years of projects that didn't get taken care of," said Salt Lake City Golf Manager David Terry.
But there is a plan: some major changes include $22 million worth of redesigns, improvements and upgrades.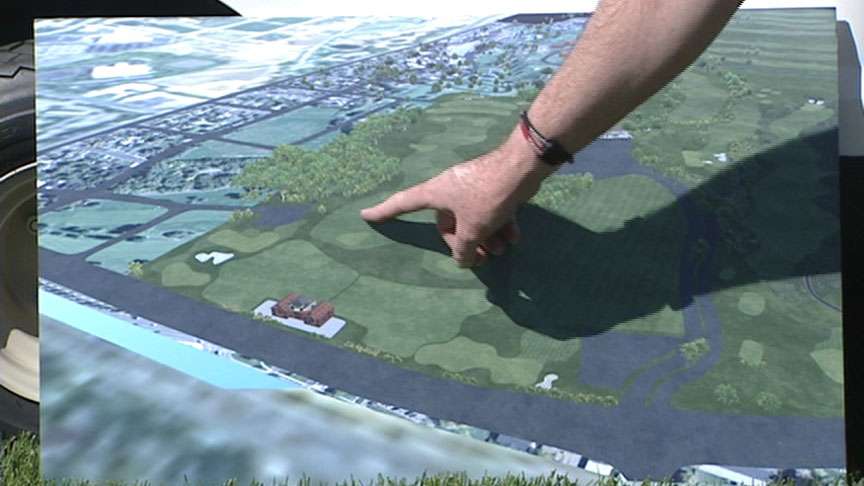 "There are a number of those that are specifically to improve the quality of experience the golfer has, and therefore help us generate additional revenue to stay in the black for the next 30 years," Terry said.
At Bonneville, for example, it includes a new clubhouse. That also means changes to the landscape.
"There will be some trees removed, absolutely," Terry said. "We'll replant trees as required to make sure that we mitigate any trees that are removed."
Moving some holes into unused space near the center would free up land near the perimeter. Terry proposes selling up to 27 acres at three courses: Bonneville Golf Course, Glendale Golf Course, and Rose Park Golf Course
"Sell it for development, which could end up being residential or commercial development," Terry said.
The proposal to sell off open space was not a big hit when it was outlined to the city council, but it's an option that remains on the table.
"The city has always had a tremendous commitment to open space and preserving open space," said Wendy Fisher, executive director of Utah Open Lands. "That's part and parcel of why they have a policy of 'no net less' of open space. So I can't imagine that they would change that in a way that would take away meaningful open space."
"We would much rather not have to sell property and we're hoping we can work with the city council to avoid that," Terry said. "But we have a responsibility to present a plan that generates this funding without asking for a handout from tax money."
Experts have valued the 27 acres at up to $15 million.
If money doesn't come from somewhere to make improvements, Terry predicts the courses will lose popularity and start losing money.
E-mail: hollenhorst@ksl.com

View Salt Lake City golf course land sale proposal in a larger map
×
Related links
Most recent Utah stories