Estimated read time: 3-4 minutes
This archived news story is available only for your personal, non-commercial use. Information in the story may be outdated or superseded by additional information. Reading or replaying the story in its archived form does not constitute a republication of the story.
SALT LAKE CITY -- Immigration, state's rights, taxes and big government; The top four Republican Senate candidates went head-to-head on KSL Newsradio Wednesday morning.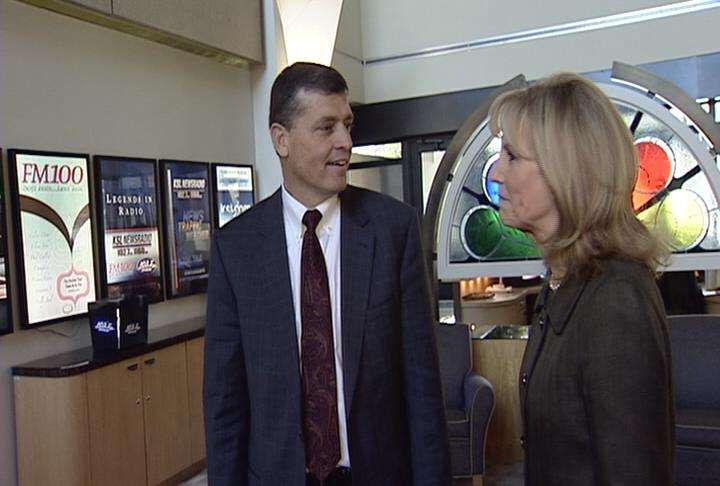 The four are Sen. Bob Bennett, Mike Lee, Tim Bridgewater and Cherilyn Eagar. The forum on Wednesday's "Doug Wright Show" comes right before Saturday's convention, and polls indicate Bennett could be in danger of losing his seat.
The candidates mingled a little before entering the studio, but once they got down to the nitty-gritty, they worked to distinguish themselves from each other in this hard-fought race.
In basic terms, all are conservatives. All agree on holding the line on taxes, on reducing the size and influence of the federal government, and standing on conservative principals.
"I am a businessman. I see the impact of government intrusion every day," Bridgwater said.
"We need to take those who will stand on principles for change, the principles of fiscal restraint and limited government," Eagar said.
During Tuesday's debate, however, it was interesting to see how each of them differ on one basic question: What to do about illegal immigration?
"We have good laws on the books dealing with illegal immigrants and their employment status," Lee said. If we enforce those, even if we have to hire more people to do that, I think the returns on that will be big."
"I resent, a little, the notion that the federal government has done nothing," Bennett said. "The press has not covered it, but if you look at the statistics, illegal immigration across the border has gone down since the Republicans have acted."
But where they really differ is on how to tackle the priorities, and on the very delegate system that could take Bennett out of the Senate.
Related:
"I agree with those who are saying maybe we are getting to the point where the divisions and the anger that comes out of this [process] -- and we're seeing more anger in this election than in any I have ever seen -- are not good for the state and not good for the system," Bennett said.
"They have passionate positions. They're not couch potatoes just flipping the remote control, but they're actually actively getting involved in organizations in their community, and they want to make a difference -- much like the candidates -- and I believe that is a healthy process," Bridgewater said.
Cherilyn Eagar said, "Those who are complaining that they aren't represented, well, they should have come out, and then they could have been part of it too. So, it is what it is. Those who come out are the ones that get involved, and I love it."
"The fact that there may be some disparity between what the delegates are thinking and what voters at large are thinking might more reflect the fact that delegates have been steeped in this, and the delegates have been studying this more acutely than the rest of us," Mike Lee said.
When it comes to taxes, immigration, states' rights, these conservatives agree. The question for delegates is, which candidate they think is really up to taking it all on.
E-mail: rpiatt@ksl.com
×
Related stories
Most recent Utah stories