Estimated read time: 2-3 minutes
This archived news story is available only for your personal, non-commercial use. Information in the story may be outdated or superseded by additional information. Reading or replaying the story in its archived form does not constitute a republication of the story.
Tonya Papanikolas Reporting Community leaders have unveiled a plan to keep children at Arcadia Elementary in Taylorsville safer on the way to and from school. The school can focus on pedestrian safety thanks to a grant from Federal Express.
Parents say a child was hit on the west side of the school here last October when a driver didn't stop. There have also been several other near-misses. Margo Irvine, the PTA safety commissioner, said, "My sons and I were walking across the street, and some cars had stopped for us in traffic northbound. A lady, who had just dropped off her children at school, came around the corner southbound and didn't look and just about hit my first-grader."
One of the big problems is the parking lot where parents wait after school. It's been painted over so many times it's hard to tell where to park. Some parents pull up and have their kids run through other cars to get to them. Thanks to a $9,000 donation from Federal Express, the community will now have the money to change problems like these.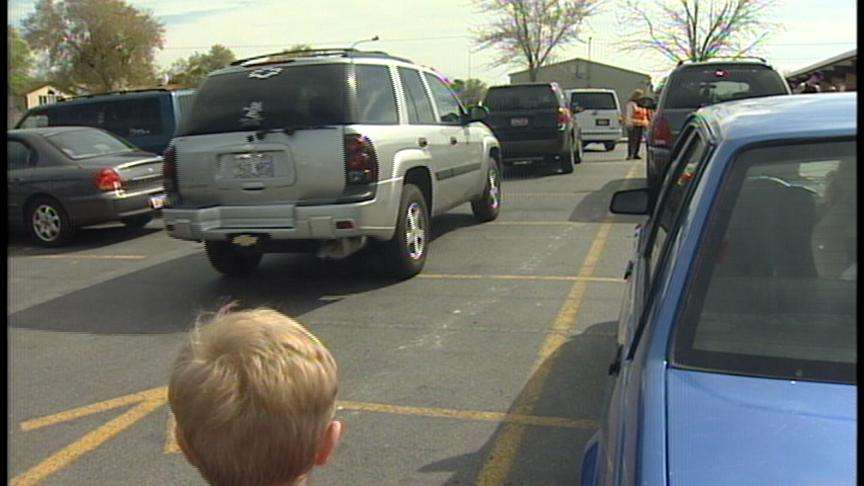 A task force of community leaders has decided to restripe the parking lot, restripe the bus zones, and add new signs around the school where there are hardly any right now. They are going to redesign the traffic flow patterns and install a radar speed sign near the school.
Irvine said, "I think it will slow them down because they will be able to see exactly how fast they're going even if they are not paying attention to their speedometer they can look up and see and it will flash.
They also are going to change the parking in front of the school so parents don't have to back out right in to traffic.
During the assembly today, some fifth-graders were sworn in as safety patrol members. They are going to help with any additional problems.
Every year, Federal Express gives about $100,000 to pedestrian safety. The company gives that money to safe kids' coalitions across the country which in turn decide how the money is used. In Salt Lake County, because of all of these accidents that almost happened and endangered kids, they decided to use the money right here at Arcadia. They're hoping to give to do the construction over the summer and have it finished by next school year.
×
Most recent Utah stories