Estimated read time: 1-2 minutes
This archived news story is available only for your personal, non-commercial use. Information in the story may be outdated or superseded by additional information. Reading or replaying the story in its archived form does not constitute a republication of the story.
Gene Kennedy reporting More hurricane evacuees are expected to leave Camp Williams tonight.
Wednesday night, more than 100 people left for Dallas on two buses.
The Red Cross anticipates another 100 people will leave tonight between 5 and 6 o'clock. This time the buses will stop in Denver and Amarillo, Texas before ending up in Dallas.
Many evacuees are eager to reunite with family, many of whom are in Texas.
Eugene Green, evacuee preparing to leave: (reporter question: Are you ready to be out of the shelter?) "Yeah, with our family."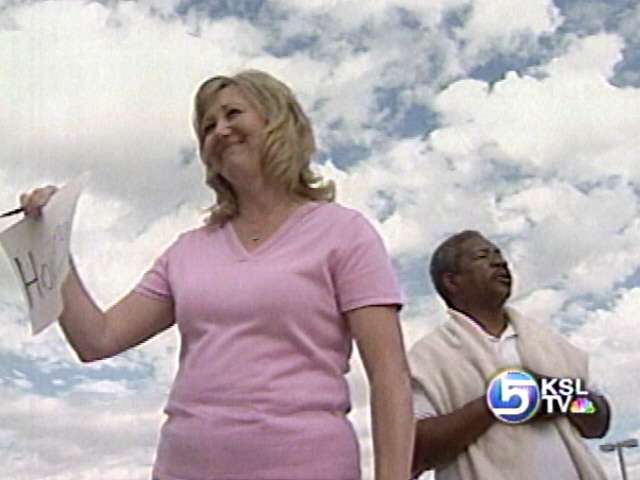 Jenquica Holmes, evacuee preparing to leave: "I'm still looking for my mom and my brother and sister. He found his mom and brother."
Meantime, a large group of people we met today are all staying in Utah. They ventured out this morning looking for housing. Many plan on going to a job fair at Camp Williams at 2pm.
For those staying, Salt Lake City Mayor Rocky Anderson is sending care packages. It includes a welcome letter from the mayor, a downtown map and tickets to the Blues concerts this weekend at the Gallivan center.
The governor paid another visit and brought a special guest with him: Basketball star Karl Malone, who ate breakfast with the evacuees.
×
Most recent Utah stories