Estimated read time: 3-4 minutes
This archived news story is available only for your personal, non-commercial use. Information in the story may be outdated or superseded by additional information. Reading or replaying the story in its archived form does not constitute a republication of the story.
John Hollenhorst Reporting A family of evacuees from the catastrophe in New Orleans had some amazing twists in their lives today, and it's largely thanks to the generosity of Utahns.
A mother will be re-united with her daughter, her family will have a house to live in rent-free, and job offers are in the works. A lot of it is coming outside from official channels, channeled directly out of the hearts of Utahns.
Yesterday the family told us they'd decided to put down roots here and make Utah their new home.
Germaine Rogers, Tuesday: "I'm gonna try to get my own restaurant here. New Orleans style, you know."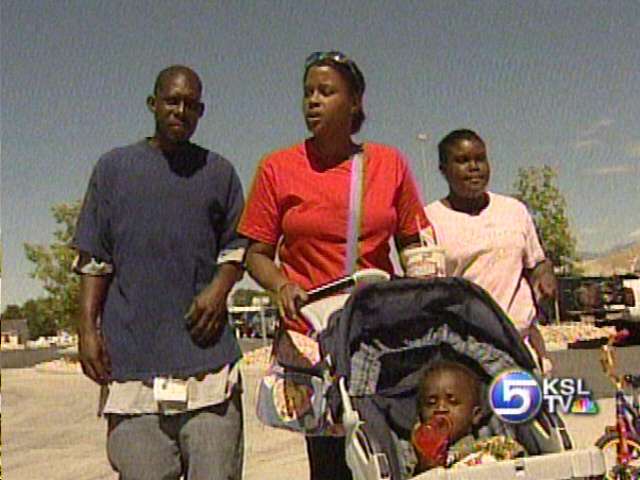 Now, a day later, the Chairs have even more reason to think Utah is the place to put down roots.
Chinita Chairs and Germaine Rogers made it out of New Orleans via the Superdome to Utah, but they lost track of their three-year old daughter Lacey. The little girl was visiting her grandmother on the opposite side of the Mississippi when the hurricane hit.
Much of last week they had no idea where she was.
Chinita Chairs, Evacuee: : "Dead or alive, no, I didn't know. While I was in line at the airport waiting to come to Utah, I got a phone call, they were in Baton Rouge. So it's been long fight to get her here."
A few days ago they learned she's in Baton Rouge, but red tape and confusion have prevented a reunion.
Chinita Chairs, Evacuee: : "They're being asked to do something they've never had to do before and I think they're overwhelmed."
Today at Camp Williams a state employee cut through the red tape and donated a round trip plane ticket so Chinita can go pick up her daughter. Then, Bob Kincaid and his wife stepped forward and offered their house, rent-free for six months while he goes overseas on a Navy assignment.
Chinita Chairs, Evacuee: : Free! Until we can afford to pay him rent and stay there. And Red Cross is willing to pay our utilities."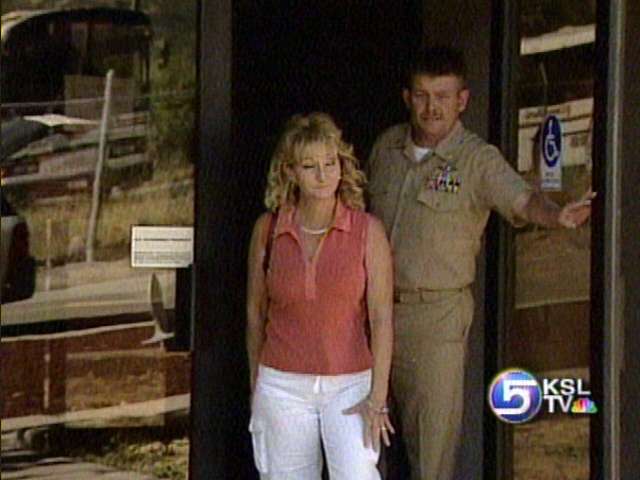 Master Chief Bob Kincaid, U.S. Navy: "And we thought if we were in a similar situation and everything we had in life disappeared, due to a natural disaster or fire, would there be someone out there looking out for us."
Marsha Kincaid, West Jordan: "I want them to fill it with love and laughter and make great memories. It's a brand new beginning."
Chinita Chairs, Evacuee: "Before, it seemed like a really bad dream, a really bad nightmare. And then I came here and it's like ok, this bad thing did happen to you. But these people are here to help you move on with life, recreate your life if you give Utah a chance. And that's what we're willing to do."
Job offers for both parents are in the works, and, after living together for 11 years, something else is in the works: it may be wedding bells, right here in Utah as they start their new lives.
×
Related links
Most recent Utah stories