Estimated read time: 1-2 minutes
This archived news story is available only for your personal, non-commercial use. Information in the story may be outdated or superseded by additional information. Reading or replaying the story in its archived form does not constitute a republication of the story.
Kim Johnson ReportingMedical students at Tulane University are still in limbo, waiting for word on where they might be allowed to continue their educations. Up to five displaced students, all Utah natives, would like to finish school at the University of Utah.
One of those students is Justin Barker. He's in his third year at Tulane, and we caught up with him at the airport as he was headed back to New Orleans to salvage belongings from his destroyed home.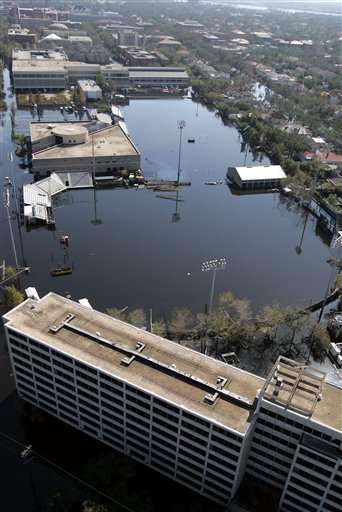 Justin Barker, Tulane Medical Student: "I'm just hoping to get a couple of rotations here at the "U", because Tulane has canceled their fall semester and they're trying to feed us out to other schools. And hopefully I can do some rotations here so I don't have to move again because I've got family here."
But officials here at the U say they're not in a position to offer assistance until they hear from Tulane.
Kim Wirthlin, University of Utah: "Tulane has specifically asked that no medical school in the country prematurely provide temporary placement for their students without coordination with them."
Wirthlin says the deans at Tulane met today. She's hoping for some direction from them on how the University of Utah and other medical schools around the country might be able to help. She says the U couldn't accept any first or second year students because they're full, but might be of assistance to third and fourth year students.
×
Most recent Utah stories