Estimated read time: 2-3 minutes
This archived news story is available only for your personal, non-commercial use. Information in the story may be outdated or superseded by additional information. Reading or replaying the story in its archived form does not constitute a republication of the story.
Alex Cabrero ReportingA teenage girl on her way home from work was yanked out of her car, while it was moving, and assaulted. It happened near the town of Holden in Millard County. Investigators are still looking for the two men. All they have is a vague description, and the rock they threw at her car to get her to slow down.
Highway 50 near Holden doesn't get a lot of traffic during the day. At 10 o'clock at night there's even less, which makes the attack of a teenage girl here just plain frightening.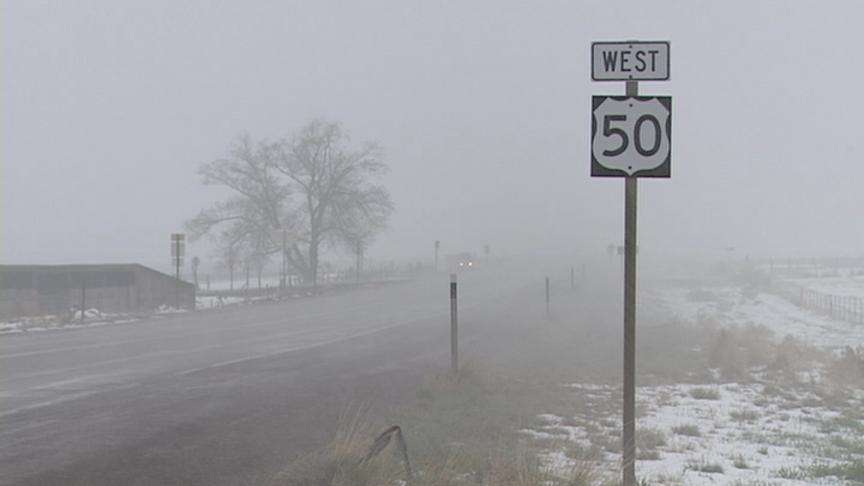 Millard County Sheriff Robert Dekker says last week that girl was driving home to Holden, approaching her turn off highway 50, when a rock came smashing through her window. She slowed down, but realized too late the rock was thrown by two men.
Sheriff Dekker said, "They approached the vehicle and took her out of the vehicle while it was still actually moving a little bit."
The men cut the girl during a struggle. At that moment another car appeared.
"When she was taken out of the car, one of the perpetrators was holding her, a car came by and it seems like his attention was taken away from her a little bit," Dekker said.
That's when she got away, ran down the road, and called her father on her cell phone. Her two attackers left.
"Could've been a lot worse. This wasn't a happen-chance thing. This was planned out," Dekker said.
Investigators believe the two men were hiding just off the highway, specifically waiting for the teenage girl to come to this point where she would have to slow down. And the rock they threw at her was not a small one.
Now deputies are trying to find the men and figure out why they targeted this specific girl.
Dekker said, "We don't know. Can't understand what was going on. She was not sexually assaulted. She was assaulted, and certainly she's scared to death, as are many other people around here now because of that."
Deputies believe this is an isolated incident. The girl is doing OK, but the only description she was able to give is two men dressed in dark hoodies with their faces covered, who drove away in small, dark-colored car with a spoiler on the back.
×
Most recent Utah stories