Estimated read time: 2-3 minutes
This archived news story is available only for your personal, non-commercial use. Information in the story may be outdated or superseded by additional information. Reading or replaying the story in its archived form does not constitute a republication of the story.
Carole Mikita ReportingCalling it a rare gem of architecture, President Gordon B. Hinckley, of The Church of Jesus Christ of Latter-day Saints, announced in October 2004 that the Salt Lake Tabernacle would undergo retrofitting and renovation. He will rededicate this unique building with its shiny new roof this weekend during the church's annual general conference.
Before there was a Temple Square, when the trees were newly planted, the Mormon pioneers in the Salt Lake Valley undertook a project to build a large meeting place, a building where they could unite under one roof and hear the words of their leaders.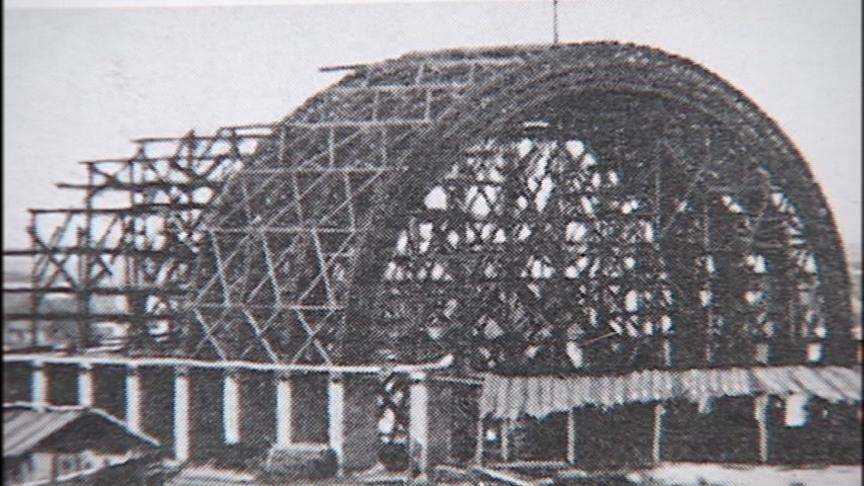 Construction began in April of 1863. Before it was finished workers had hauled 7,000 cartloads of lumber to the site, some of it to be used in the dome's arch. The pioneers took wooden planks about half a mile north and soaked them in warm springs, and then they put them out on a template to curve them. After that, they washed them over with cold water to set them.
The trusses were pegged with wooden pegs to hold them together. When there were weak points or cracks, rawhide strips were wound around those areas, and then as that dried, it tightened up those areas.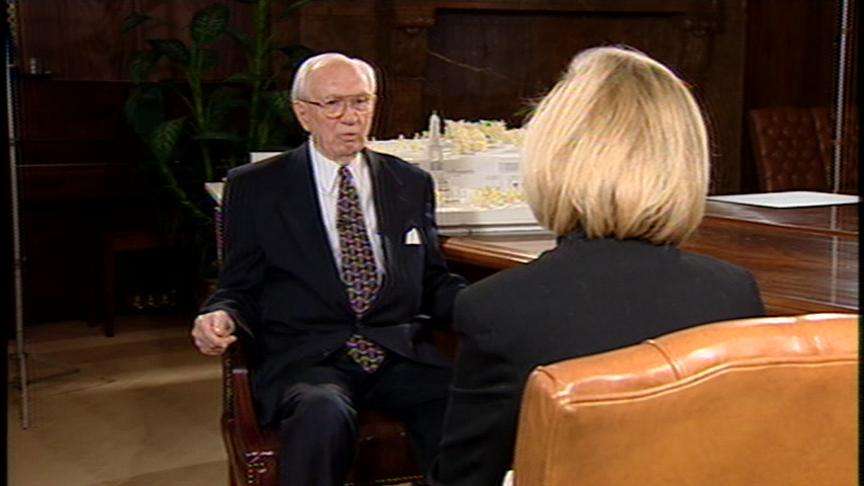 The sandstone used for the buttresses and the foundation came from the quarries east of the city. Sometimes it took two and three yoke of oxen to haul just one stone. The plaster was mixed with horse and cow hair to strength it.
The building was finished enough for general conference of 1867. The dedication took place in August of 1875, and many walked hundreds of miles to be there.
Gordon B. Hinckley, president of The Church of Jesus Christ of Latter-day Saints, said, "That building was a tremendously bold undertaking, to construct a building with that capacity, out here in this frontier territory, was a tremendous thing that Brigham Young and his associates did."
President Hinckley believes it will serve the members of his faith and the community for many years to come.
×
Most recent Utah stories