Estimated read time: 2-3 minutes
This archived news story is available only for your personal, non-commercial use. Information in the story may be outdated or superseded by additional information. Reading or replaying the story in its archived form does not constitute a republication of the story.
Shelley Osterloh Reporting Kids in school learn reading, writing, and arithmetic, but a new course is teaching them how to be financially literate. In Christine Draige's financial literacy class students have an imaginary job and get an imaginary paycheck. "You get a pay bonus if you fill out a college application this week and hand it to me," she tells her classroom.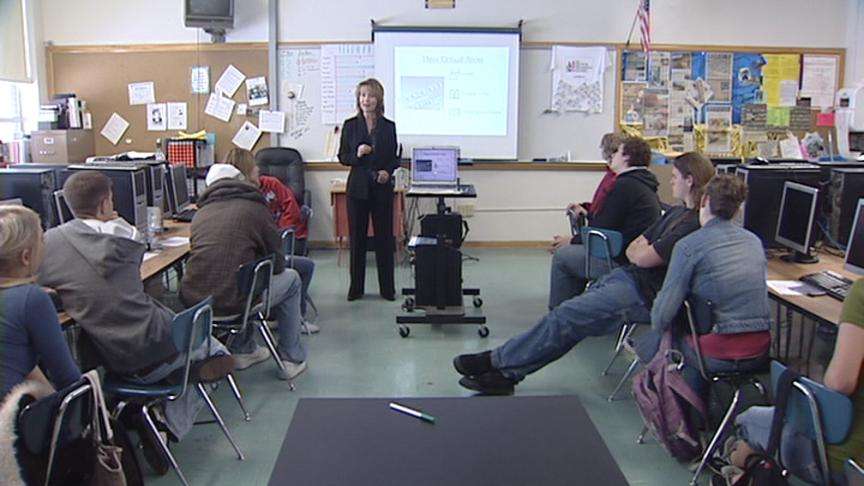 Students learn how to write a check, balance a checking account, invest in the stock market and develop good credit. Today, some real estate experts were invited to talk in the financial literacy class. Susan Potter, a loan officer with Axiom Financial, tells students, "If you keep your credit good and you pay your bills on time and you take care of your obligations, you will be able to buy a house somewhere down the road."
"We've gone through the appraisal process," Diversity Sales Manager Steve Camargo from Coldwell Bank tells the class, "Now once everything is done we can put a contract together."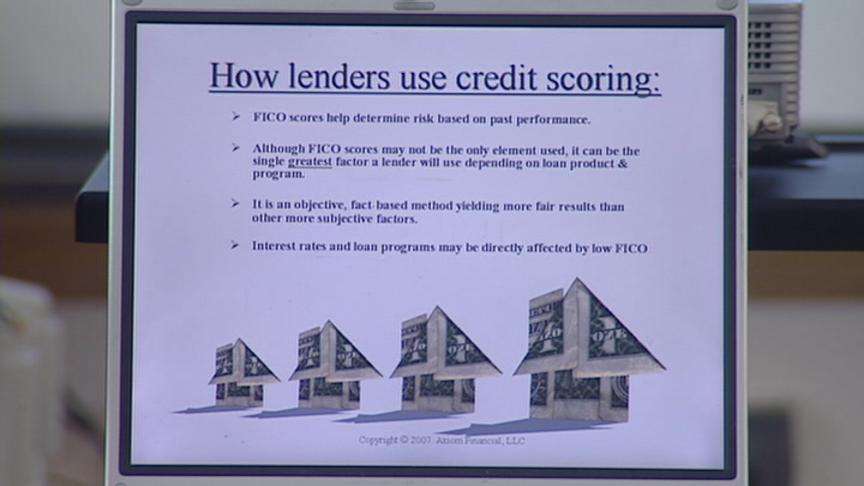 Mrs. Draige says the class helps students come to some important realizations about life. "I have to know about money," she says. "Because tomorrow doesn't happen unless I set my goals, look at college, and know how to spend money and save money (laughs)."
This financial literacy class is now required for students graduating in 2008 and beyond. And some students say it has changed the way they plan to live their lives in the future.
Granger High junior Stephan Harmon tells KSL, "Having a more stable job and a lot more money would be a very good asset for a good future. So it makes me want to go to college and things like that."
Sophomore Thomas Candeles says, "When you rent, you don't buy your home, you basically give your money away to the owner."
Tavy Kiem, a junior, says, "You need to have good credit to get a home, and the only way to get good credit is have a job and stuff."
Another junior, Alexandra Howes, says, "It's life-changing basically because you learn what you need to do for life."
Apparently a lot of the kids' parents have expressed interest in taking the class. The school is considering setting up some evening financial literacy classes for adults.
Teaching is Mrs. Draige's second career. She already retired after spending years working for Fidelity Investment and the Dow Jones.
×
Most recent Utah stories