Estimated read time: 1-2 minutes
This archived news story is available only for your personal, non-commercial use. Information in the story may be outdated or superseded by additional information. Reading or replaying the story in its archived form does not constitute a republication of the story.
Carole Mikita Reporting When someone asks, "What do you do?," how do you answer? Some women find it difficult to say simply, "I am a mother." That led a former colleague of ours, Jane Clayson, to write a book with that title.
After 15 years in the television news business, most notably as an anchor and correspondent for both CBS and ABC, Jane Clayson Johnson found herself a few years ago with a distinct choice: sign a lucrative network contract or focus on her young family. She chose the latter. She says she was tired of hearing other women saying they were "just a mom" and decided to write a book.
She decided to do research to try to discover why in our culture we don't value that role. Her experiences with other mothers, her daily ups and downs with two children and three stepchildren, and her thoughts on what she learned in the workplace, she says, brought her to the conclusion that many women need validation as mothers.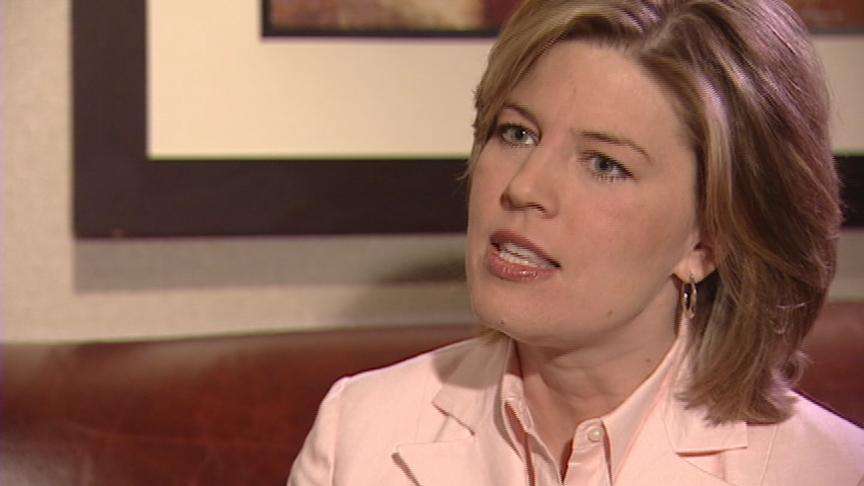 "We've got to appreciate each season, each moment and each experience," she said. "And motherhood is the most valuable thing that we do as women. Of all the many important things that we do, and there are many important things, motherhood is the most important, and that's what I'm trying to express in this book."
Besides writing this book, Jane is also involved in other projects for both Discovery Health and National Public Radio. The book, I Am a Mother is available at Deseret Book.
×
Most recent Utah stories