Estimated read time: 2-3 minutes
This archived news story is available only for your personal, non-commercial use. Information in the story may be outdated or superseded by additional information. Reading or replaying the story in its archived form does not constitute a republication of the story.
SALT LAKE CITY -- One of the newest state-owned buildings is also one of the greenest in the state. The Unified State Laboratories building is a high-performance building and includes a unique living roof.
The public health department's new laboratory building has a lot energy-wise features. Solar panels provide 10 to- 5 percent of the heavy electricity needs. Windows are "daylighted" -- large on the outside, bringing light deep into the building.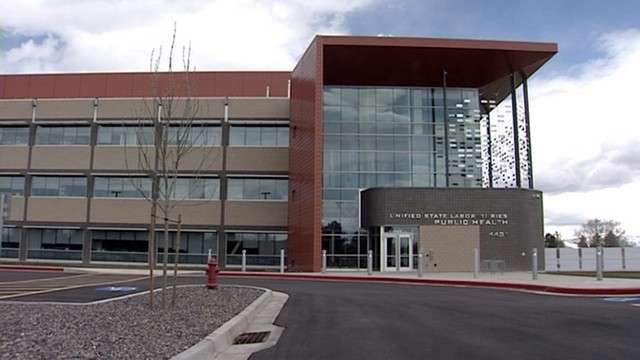 But, literally, the building's crowning glory is its cool, green, living roof.
"When you put the green roof on, the temperature drops to 70 degrees, and it will stay that way even if the outside temperature is 110," says Patrick Luedtke, director of Public Health Laboratories.
One section of roof is nearly wall-to-wall, with eight varieties of sedum plants. Twenty-five hundred square feet of plants sit in permanent plastic trays -- insulating the building, moderating temperature, absorbing water.
The $37,000 investment is worth it, according to Jim Webster, with LiveRoof.
"I think it pays for itself in the advantages in insulation and radiation of heat, from a normally white roof for instance. I think there's a lot of advantages, not just visual and aesthetic advantages," Webster says.
What is... a living roof?
A living roof is a roof which is covered in turf, flowers, grasses, and sometimes shrubs or trees. A living roof provides an excellent layer of insulation which can help to keep buildings cooler in the summer and warmer in the winter. It can also act as a filter for rainfall, it improves drainage and the plants can provide habitat for animals.
The unique design adds a definite atmosphere to the roof of this building. In addition to the way it looks, another benefit is the way it smells.
There are living roofs in other cities. One building in downtown Chicago has plants tailored to a Midwestern climate. It's the same with another rooftop on a school in Pennsylvania, but these are just a couple examples of more than 200 live roofs nationwide.
The Unified State Laboratories building is Utah's first -- tailored with water-wise plants that will flower, stay green, and transform what's normally considered a no-man's land.
All the building's green features will be highlighted at a ribbon-cutting ceremony featuring Gov. Gary Herbert this Thursday.
E-mail: rpiatt@ksl.com
×
Photos
Most recent Utah stories