Estimated read time: 1-2 minutes
This archived news story is available only for your personal, non-commercial use. Information in the story may be outdated or superseded by additional information. Reading or replaying the story in its archived form does not constitute a republication of the story.
Greg Neft Reporting A flat tire didn't stop a driver from leading police on a high-speed chase.
It started last night in West Valley City when police tried to pull over a car they thought was stolen. The driver led officers through several areas before a tire blew out on the car.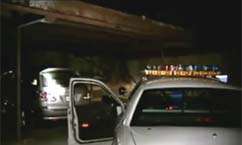 But that didn't stop the suspect. The driver continued on Bangerter Highway then to North Temple, all while throwing stuff out the window.
West Valley Police Capt. Tom McLaughlin said that, "Along the route they threw out a bag that looked like there was paperwork and stuff in it."
What was in the bag concerned law enforcement. "There were checks and copies of checks that indicate that the occupants may have been involved in forgery or identity theft," Capt. McLaughlin said.
Capt. McLaughlin said there was a bag containing some laptop computers and additional items when police found the car. He says they'll try to get a search warrant to examine those computers. The suspects remain at large.
The chase was eventually called off, but a tip led police to the car. A resident noticed people take off after parking the car in a carport at 200 West North Temple.
Police are now looking for the suspects.
×
Most recent Utah stories