Estimated read time: 2-3 minutes
This archived news story is available only for your personal, non-commercial use. Information in the story may be outdated or superseded by additional information. Reading or replaying the story in its archived form does not constitute a republication of the story.
Karen Scullin ReportingThe 57-year old woman accused of kidnapping Elizabeth Smart will have a competency hearing behind closed doors.
Whether or not Wanda Barzee could stand trial was supposed to be decided today, but Ed Smart watched with others as the case was delayed once again.
The case was supposed to finally move forward, but a motion granted by the judge pushes the case off again, and the media out the door. It's a closed hearing and no one will be allowed inside that doesn't have a roll in the review.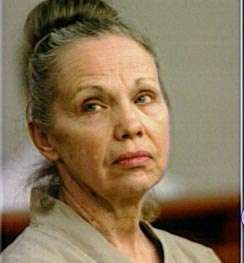 Wanda Barzee sat silent as the case against her was delayed once again. Ed Smart, who was in the courtroom today, seemed to be patient with the slow process, but unsettled after seeing one of his daughter's alleged kidnappers for the first time.
Ed Smart: "This is the first time I've seen her. And I don't know, it's hard to imagine a mother going along with what she did. That's very hard."
It's still unclear if Wanda Barzee will go to trial for the alleged kidnapping. Doctors have completed a mental examination and their findings were supposed to be revealed today. But the defense filed a motion to have the results revealed without the media or any member of the public present. The judge granted the request.
Scott Williams, Barzee's Defense Attorney: "It provides the opportunity for Ms. Barzee herself, or through counsel, to try and impeach or affect those conclusions."
The prosecution says the defense attorneys want to contest the doctor's findings, but since the results haven't been made public it's unclear what the doctors concluded.
Dave Yocom, Salt Lake County District Attorney: "It's just another step in the process. It's not a long delay, just another step in the process."
Ed Smart commented that Barzee looked better than she did in past photographs and video. And her attorneys say she is doing fine.
Scott Williams, Barzee Defense Attorney: "Our client is cooperating with us and has cooperated with the competency process."
Wanda Barzee's hearing is scheduled for January ninth. Although accused kidnapper Brian Mitchell was not present, his attorney stepped in and filed the same request. His closed-door competency hearing is scheduled for late January.
×
Most recent News stories