Estimated read time: 3-4 minutes
This archived news story is available only for your personal, non-commercial use. Information in the story may be outdated or superseded by additional information. Reading or replaying the story in its archived form does not constitute a republication of the story.
RIVERTON, Utah (AP/KSL News) -- The state has asked for a federal waiver so the 26 school-age children at Camp Williams can attend classes in a one-room-schoolhouse-type setting while remaining near their parents at the Utah Army National Guard base in suburban Salt Lake City.
It's important to get the students into a school routine as quickly as possible, said Susan Chilton, who is coordinating student crisis services for the Jordan School District.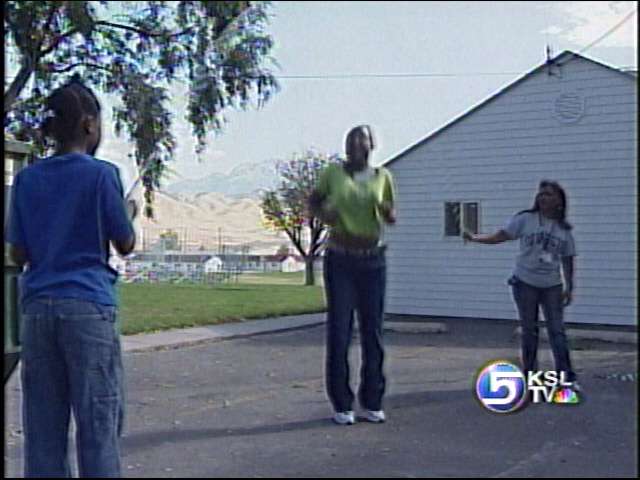 "That pattern and the return of a routine helps you restore a sense that everything's OK again," she said Wednesday.
Pamela Atkinson, Homeless Advocate: "We felt that we should not be busing the children off this base and away from their parents after suffering such trauma. We didn't want to have to put them out in schools at this point."
There are 20 elementary school children at the base and six high schoolers, all displaced from the New Orleans area by Hurricane Katrina.
The state has asked for a waiver to the federal McKinney-Vento Act, which prohibits the segregation of homeless students from the regular school population. Both parents and children at the camp have told education crisis counselors they would like to remain close to one another during the day, at least to start.
A traumatic experience can be disruptive to the learning process, and it would be comforting to many of the students to be able to look out a window and see where they had breakfast that morning or where there mother is, Chilton said.
If the U.S. Department of Education approves the waiver, the Jordan School District would begin math and reading assessments right away, said Calvin Evans, the district's executive director of compliance and special programs.
For families who eventually might make the transition into nearby communities, the students could enroll in schools in the Salt Lake Valley.
Teachers who can handle multiple grade levels and who can help students adapt to their new circumstances would be assigned to the camp if the waiver is granted, Evans said.
Fourteen other school-age children who arrived in Utah with their families and are staying with relatives or friends have already enrolled in area schools, Evans said.
On Wednesday, there were 10 teachers and two therapists at the camp, working informally with children. A number of school books and picture books have been donated so parents can read to their children or the children can read to themselves.
Despite the delay, students say they are grateful to be in a school setting.
Brittanie Junior, 9th Grader: "It takes a lot off my mind, because I have just been sitting here, thinking about it, stressing about it. When she came and said 'You can go to school', I said, I need to go, because I need to get my mind off this situation."
Cierra Valery, 9th Grader: "It gives you the chance to meet other kids"
In the next ten days, instructors will come in to assess the education level of the children. On Thursday, a literary instructor will be brought in to assess the children's reading level .
Additionally, a job fair was scheduled for Thursday for refugees who might wish to remain in Utah, said homeless advocate Pamela Atkinson.
(Copyright 2005 by The Associated Press. All Rights Reserved.)
×
Most recent Utah stories