Estimated read time: 2-3 minutes
This archived news story is available only for your personal, non-commercial use. Information in the story may be outdated or superseded by additional information. Reading or replaying the story in its archived form does not constitute a republication of the story.
SALT LAKE CITY -- The pillars of Utah's Republican Party will gather Monday night to welcome a delegation from the national party. The Utahns will try to persuade the national group to pick Salt Lake City as the site for their 2012 presidential nominating convention.
The wooing and the schmoozing of more than two dozen representative of the national Republican Party will begin in earnest late Monday afternoon.
Salt Lake boosters hope to persuade party leaders that Salt Lake is better than the competition -- Phoenix and Tampa -- particularly on a hot afternoon in August 2012.
"Well, It's not 70 degrees and zero humidity, but it's also not 112 [degrees], like Phoenix, and there's almost no chance that we'll have a hurricane," says Marty Carpenter, spokesman for the Salt Lake Chamber of Commerce.
The visiting Republicans also will examine everything from nightlife to hotel rooms for conventioneers.
Marty Carpenter says the leaders will likely be asking questions like, "What are they going to experience in our city? How easy is it going to be for them to go from the airport to their hotel, and from the hotel to the convention center?"
The new TRAX line to the airport won't be finished in time, but local boosters hope the Utah Transit Authority will speed up the timetable if the Republicans pick Salt Lake.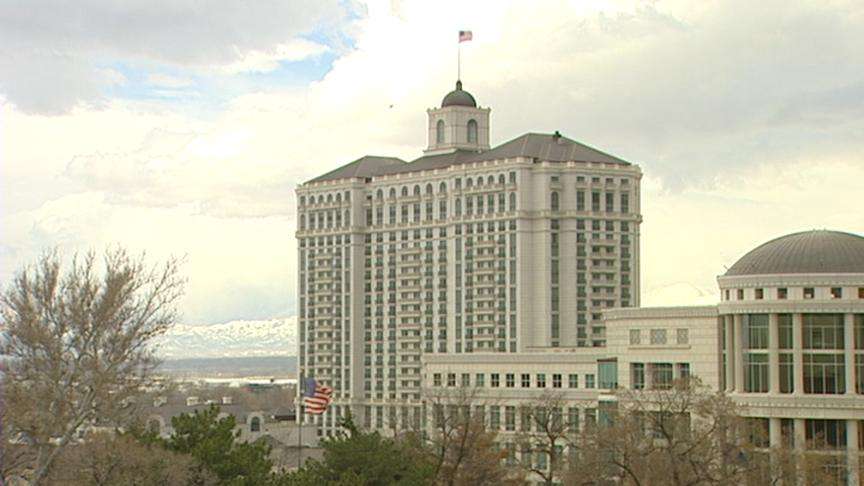 "Right now, we're projecting 2013; so, more than likely it would be too late," says UTA spokesman Gerry Carpenter. "You know, anything's possible, but at this point our projected timeline would be after the national convention."
The convention is expected to draw 35,000 to 45,000 people, and is worth an estimated $170 million. If Salt Lake City wins, EnergySolutions Arena would be the venue where the Republicans will select their presidential candidate. The Salt Palace would be the media center for thousands of journalists.
Salt Lake business leaders will show off the city to the Republican site selection committee over the next three days. They will point out the massive City Creek Center, which is scheduled for completion in early 2012.
"I think the big selling point is that by the first quarter of 2012, Salt Lake City will have undergone an incredible revitalization, and that other cities they may be looking at are going to have to clean up to host this party. We're going to have a brand spanking new downtown," Marty Carpenter says.
By all accounts, Tampa is the front-runner, but Utah Republicans are just getting started. They say if they fail this time, they'll keep trying with a spirit of bipartisanship.
"This is a chance to bring some big dollars to our city," says Marty Carpenter. "We'll take them in 2012; we'll take them in 2016; we'll take the Republicans; we'll take the Democrats; we'll take anybody that recognizes Salt Lake as a place to host an event like this."
A final decision as to who will host the 2012 convention is expected later this summer.
E-mail: jhollenhorst@ksl.com
×
Related stories
Most recent Utah stories