Estimated read time: 2-3 minutes
This archived news story is available only for your personal, non-commercial use. Information in the story may be outdated or superseded by additional information. Reading or replaying the story in its archived form does not constitute a republication of the story.
SALT LAKE CITY -- A fire at a downtown Salt Lake City home proved difficult to fight. Firefighters had a tough time, not because of the flames, but because of what was inside the home.
The location of a Salt Lake home, hidden away in the neighborhood block of 900 East and 200 South, proved to be a little tricky for firefighters Thursday night.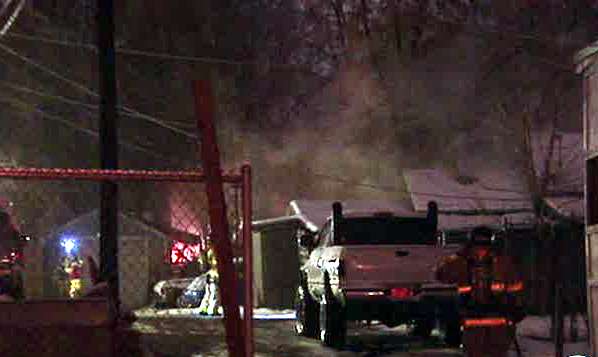 "This is located in an alley, so access for the fire engines was difficult. But our crews train on working in some of these very tight alleys in Salt Lake City," said Mark Bednarik, spokesman for the Salt Lake City Fire Department.
Crews arrived to find smoke pouring out of the home. Neighbors said it had been smoldering for some time.
Firefighters were initially concerned that someone could be inside and went searching for the homeowner.
"[They did] attempt to locate whether the gentleman was in the house," Bednarik said. "Turns out he wasn't home and staying with relatives, which is the good part of the story."
However, getting through the house was also a challenge.
"There was quite a few boxes for storage and a little pathway, and [it] made for tight access for the crews," Bednarik said.
Firefighters had to take their air packs off their backs in order to squeeze through those narrow pathways.
Crews say the fire was accidental, and boxes next to a heating appliance may have been what started it.
"Any time you have quite a few paper products, which boxes are made out of, or other things that can readily burn that are combustible, then it does add to the overall fire load," Bednarik said.
Firefighters say the homeowner is looking at about $50,000 in damages.
-----
Story compiled with contributions from Anne Forester and Shara Park.
×
Photos
Most recent Utah stories