Estimated read time: 2-3 minutes
This archived news story is available only for your personal, non-commercial use. Information in the story may be outdated or superseded by additional information. Reading or replaying the story in its archived form does not constitute a republication of the story.
When President Obama held his first televised news conference last night, a lot of Utahns made it a point to watch. But one segment of the population watched in large numbers, and that could signal a potential realignment in Utah politics.
To put it simply, President Obama has young voters in the palm of his hand. If he can hold on to them, and if he doesn't drop the ball, some say that could lift Utah Democrats back to a strong position for years to come.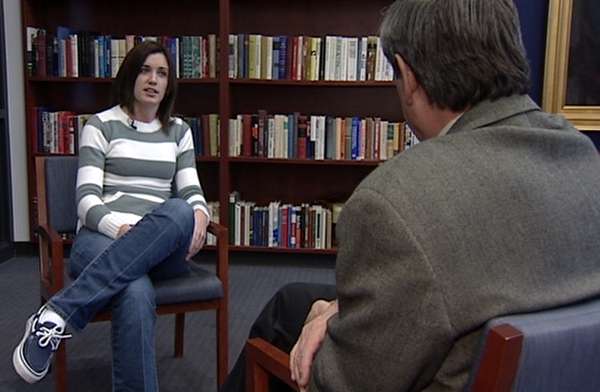 When Obama spoke to the nation Monday night, only about half the people in Utah bothered to listen: 51 percent, according to our KSL News Dan Jones poll. But the poll also indicated that 78 percent of Utahns age 18 to 24 were watching.
"He's their man. They're following him. They're interested in what he has to say," said Heather Berg, chair of the University of Utah's College Republicans.
Even the College Republicans admit the new president has harnessed a new force in politics, but Berg isn't panicking. "It doesn't worry me, actually, because the outcome is what determines the direction of the youth," she said.
So far, young voters are with the president on the big issue: the economy. Seventy-nine percent of young Utahns support Obama's economic stimulus package. That's twice the support of Utahns in general and more than three times the support of Utah Republicans.
"There's no question he's captured the minds of the young people for now," political pollster Dan Jones said.
Jones says he hasn't seen so much youthful enthusiasm for politics since the 1960s. "Since '68, it has really gone downhill. And this is a year that has turned that around," he said.
It translates into popularity. Seventy-nine percent of young people also give the president a favorable approval rating, much higher than Utahns in general.
Jones thinks it's a realignment that could reawaken the two-party system in Utah. "I think that you're going to see the Democratic Party grow, not only in Salt Lake County, but other areas of the state of Utah," he said.
"I don't see it flip-flopping to a Democratic state. I don't," Berg said.
They both agree it could all fall apart for President Obama. If the war drags on and, especially, and if there's no relief from the recession, young people may give up on politics. They could wind up where they were: a relatively unimportant category of disillusioned voters.
E-mail: jhollenhorst@ksl.com
×
Photos
Related stories
Most recent Politics stories