Estimated read time: 2-3 minutes
This archived news story is available only for your personal, non-commercial use. Information in the story may be outdated or superseded by additional information. Reading or replaying the story in its archived form does not constitute a republication of the story.
SALT LAKE CITY -- Gov. Gary Herbert will have a fight on his hands if he tries to change Utah's gun permit laws. That reaction came from firearm advocates in response to a statement the governor made Thursday.
This weekend, the Crossroads of the West gun show will run in Sandy. It's one of the largest gun shows of the year, and people who attend have strong feelings about the Second Amendment--and about keeping Utah's gun laws the way they are.
"Our groups do not support any such change in the permitting process or the reciprocity process," said firearms instructor Clark Aposhian.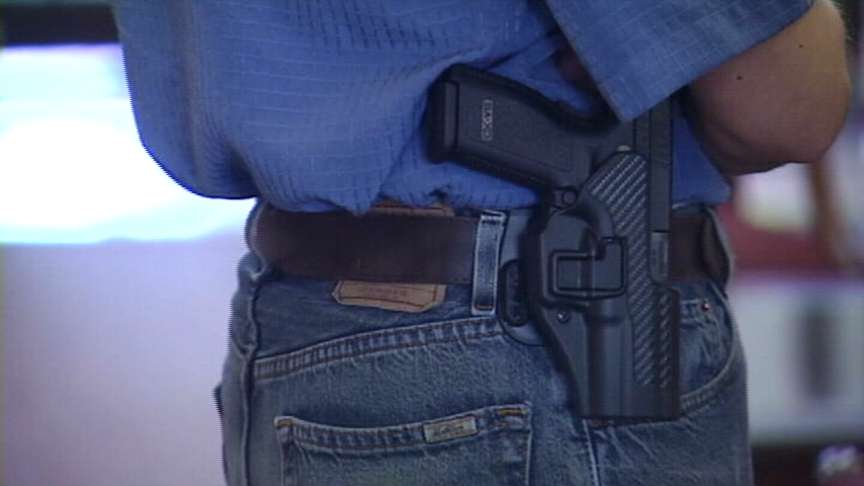 The strong reaction came after Herbert said he was open to tightening up the state's gun permit laws. The governor said he's worried about Utah becoming a gun permit clearing house for people who don't live here-especially concerning people from out of state who get Utah permits.
"Well, I think we need to protect the Second Amendment, that's for sure, and for Utah to stand tall in that regard," Herbert said. "That being said, I don't want to be a wholesale clearing house for anybody that comes into Utah that we don't have the ability to kind of track."
According to the state Bureau of Criminal Identification, the number of people applying for Utah permits has skyrocketed, with more than 56,000 applying through August of this year--most of them from outside Utah. That's many more than in all of 2008.
According to the U.S. Bureau of Alcohol Tobacco and Firearms, sales of firearms and ammo have also gone through the roof. The ATF reported gun sales shot up 12 and a half percent between August of 2008 and this year.
In spite of the strong feeling behind this boost in gun owners, the governor's position puts him at odds with a powerful force in this state.
"I'm not much into reciprocity, whether it's real estate licenses or gun permits," Herbert said.
"We have no problem with in state or out of state permit holders," Aposhian countered. "There just isn't a problem."
Gun rights advocates said they plan to meet with the governor soon to answer his questions about the current permit laws, and to keep him from proposing changes.
E-mail: rpiatt@ksl.com
×
Most recent Politics stories