Estimated read time: 2-3 minutes
This archived news story is available only for your personal, non-commercial use. Information in the story may be outdated or superseded by additional information. Reading or replaying the story in its archived form does not constitute a republication of the story.
SALT LAKE CITY -- A Utah lawmaker warned Friday that the dramatic cuts at the Jordan School District are just the "tip of the iceberg." Sen. Howard Stephenson's advice for taxpayers in that district: be on alert.
The $30 million cuts were no surprise to a lot of lawmakers; they say Jordan District officials had the information for months and did nothing.
The fact is the cuts do not include hard choices that may come after next year's budget numbers come out. Even then, the grim news for the district and its taxpayers is not over.
Related:
What the Jordan District is facing comes from a perfect storm of pupil growth, a recession and the recent district split. Some blame the voter-approved, Legislature-enabled split for magnifying already hard times.
"The problem was caused, in part, by a not very well thought out district split; and the responsibility for helping out with that lies up here at the Legislature," said Kim Campbell, president of the Utah Education Association.
Campbell is talking about finding more money for the district; but even if that happened, tough choices aren't over for Jordan.
West Jordan Republican Rep. Jim Bird has a bill that might help. House Bill 292 would equalize tax revenue in the Jordan and Canyons school districts. When the split happened, Jordan's $1,600 per pupil rate went down; Canyons' went up.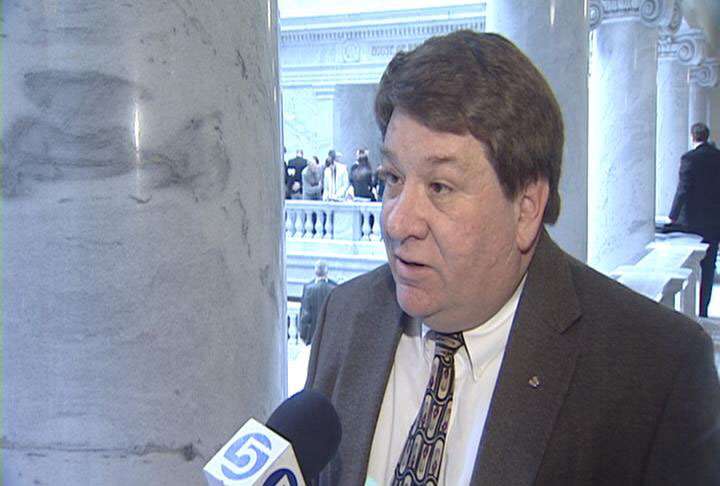 "When it split, in the Jordan District it dropped to $1,200; in the Canyons it went up to $2,200. So, what we're trying to do is bring that back and have a floor at $1,600 so the Jordan District doesn't get thrown under the bus," Bird explained.
Sen. Howard Stephenson, R-Draper, thinks the state could go farther by equalizing tax money on a statewide basis; but there is no statewide equalization bill this year.
Stephenson also thinks Jordan District needs to start seriously thinking out of the box, about a longer school year, for example.
"What we see this year is only the tip of the iceberg. This is a hemorrhage in the general fund, but property taxes will double in the next 10 years to pay for increases in the Capital Outlay Fund, which isn't even being talked about," Stephenson said.
Multiple elements caused Jordan District's problems, and it will probably take multiple solutions to solve them. But it's safe to say that a miraculous financial bailout from the Legislature this year is not going to happen.
E-mail: rpiatt@ksl.com
×
Related links
Related stories
Most recent Education stories