Estimated read time: 2-3 minutes
This archived news story is available only for your personal, non-commercial use. Information in the story may be outdated or superseded by additional information. Reading or replaying the story in its archived form does not constitute a republication of the story.
SALT LAKE CITY -- Salt Lake County Mayor Peter Corroon -- also candidate for governor -- says cleaning up the Wasatch Front's often smoggy air should be a top state priority.
Monday, Corroon repeated his push to better educate Utahns about the threat and possible solutions.
County Mayor Peter Corroon chose one of the busiest ski days of the year to highlight an issue that he says will be central to his campaign for governor.
Monday afternoon, Corroon was at the Park & Ride lost at 6200 South Wasatch Boulevard, not far from the mouth of heavily-used Big Cottonwood Canyon. He handed out hot chocolate to skiers and snowboarders returning from the slopes, along with information about clean air.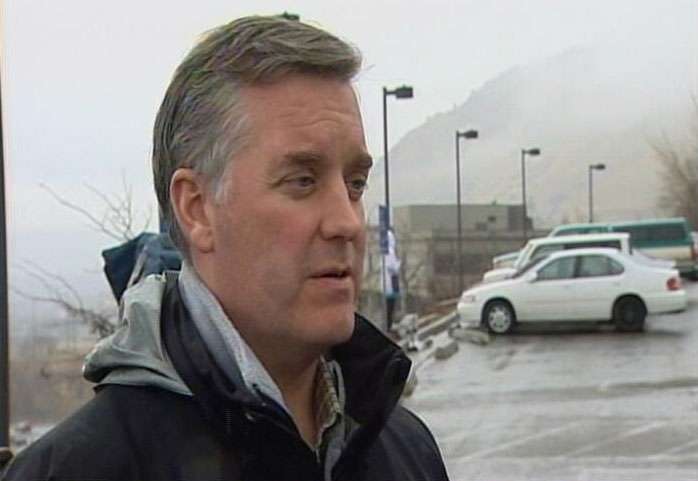 Corroon says it's critical that Utahns are able to breathe clean air and that education will be key to leading Utah in the right direction. He believes roads and transit should receive equal state funding.
"It doesn't have to be roads versus transit, I think it needs to be roads and transit where we put equal priority on mass transit and roads in the urban areas," Corroon said. "And of course in the rural areas, roads are very important, but it is critical that we have equal focus on mass transit and roads."
East Mill Creek resident Kendyl Schofield, who stopped at the Park & Ride lot before heading up to the resorts, said, "I think it's good that people aren't driving up on their own, you know, taking the bus, not polluting and stuff."
Smog is becoming an increasingly-pressing political issue.
Roughly 20 "red" air days -- the most severe category -- have been issued this winter in Salt Lake County, more than the previous two years combined.
Corroon recently joined Gov. Gary Herbert and Salt Lake City Mayor Ralph Becker for the "Clean Air Challenge," asking Utahns to car pool, commute by bike and avoid engine idling.
Corroon says if elected he'd make clean air a top priority of state government.
E-mail: jdaley@ksl.com
×
Related stories
Most recent Politics stories