Estimated read time: 3-4 minutes
This archived news story is available only for your personal, non-commercial use. Information in the story may be outdated or superseded by additional information. Reading or replaying the story in its archived form does not constitute a republication of the story.
SALT LAKE CITY -- It looks like public education will suffer a significant budget cut in the coming year.
At stake is $21 million, the amount left over after everything else has been cut and emergency funding applied.
It's been a difficult decision, but money is that tight this year. The question is: What will the impact be to the public education system under this cut?
For higher education, the cuts could mean fewer programs or professors available. For public education, the cut is less than one percent on top of unfunded growth of about three percent.
The original budget did not fund growth at all, and some consider that a cut in itself. But the reality is that every other state program has had to survive cuts this year.
That's in spite of use of the rainy day emergency fund, the tobacco tax and other measures.
Rep. Ron Bigelow, R-West Valley City, said, "We just can't fund the growth, and so we're saying make due with what you have. We're saying that to public education and all these other agencies."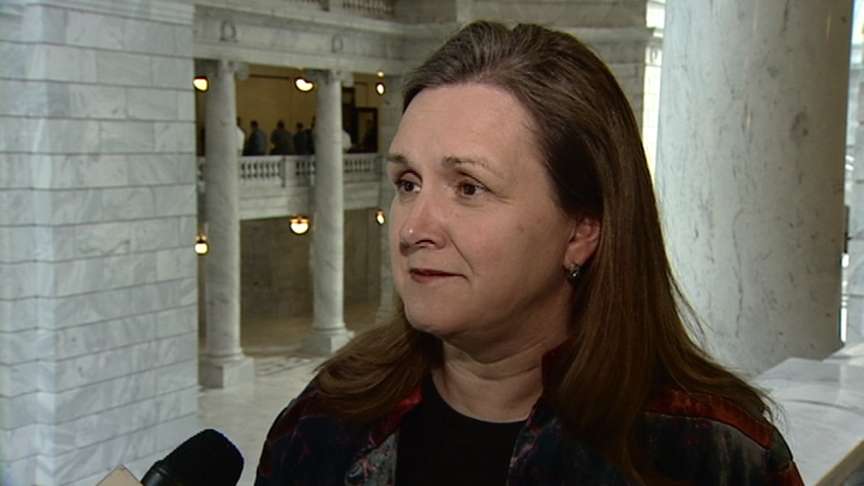 Though the cuts will be difficult, many say they are grateful for the effort the Legislature has made to spare public education.
"There will be a loss because the growth wasn't funded. But again, we have to be appreciative in these tough times that there has been an effort to deal with education funding," said Kim Campbell with the Utah Education Association.
In fact, growth is only being partially funded in expensive and crucial Medicaid programs. For explosive growth in the Department of Corrections, the court system and others, there is no extra funding.
Since funding education is such a huge ongoing challenge, some are talking about long-term solutions.
Rep. Brian King, D-Salt Lake City, had that in mind this year. He had a bill that would have adjusted the tax cuts the Legislature passed in 2007. His bill died.
But he is one of several people who understand tough decisions like that are going to need to be made because the current tax system is simply not working. King says his neighbors are demanding answers.
"Here's what people are saying to me in my district, telling me, 'you better find a way to fund public and higher education at higher levels,'" he said.
Campbell agrees the focus must turn to long-term solutions.
"This session as a whole points out the need that we have to look long term at public education funding," she said. "There are some issues, like the tax structure that's been put into place over the last decade or so, that need to be dealt with if we're ever going to provide for the needs of Utah's school children."
Lawmakers have talked about equalizing school funding statewide, but those bills have not survived in the past and didn't survive this year either.
There was no appetite for the idea of a kind of "head tax," or decreasing tax exemptions for families with more than two or three kids.
It's getting down to the wire, and the tight budget will probably result in some layoffs and cuts to some programs. Reaction to these cuts will be filtering through in the coming days.
E-mail: rpiatt@ksl.com
×
Related links
Related stories
Most recent Education stories