Estimated read time: 1-2 minutes
This archived news story is available only for your personal, non-commercial use. Information in the story may be outdated or superseded by additional information. Reading or replaying the story in its archived form does not constitute a republication of the story.
SALT LAKE CITY -- Easter traditions are tricky at the Carlton household: two of the three children have food allergies to dairy and nuts; another is allergic to eggs.
"The Easter Bunny is very careful with their Easter baskets; but in terms of egg hunts with families, it gets really challenging," says their mother, Amanda Carlton.
"With the most common food allergens being milk and eggs and nuts, that's a big deal on a holiday like Easter," says Dr. Richard Hendershot.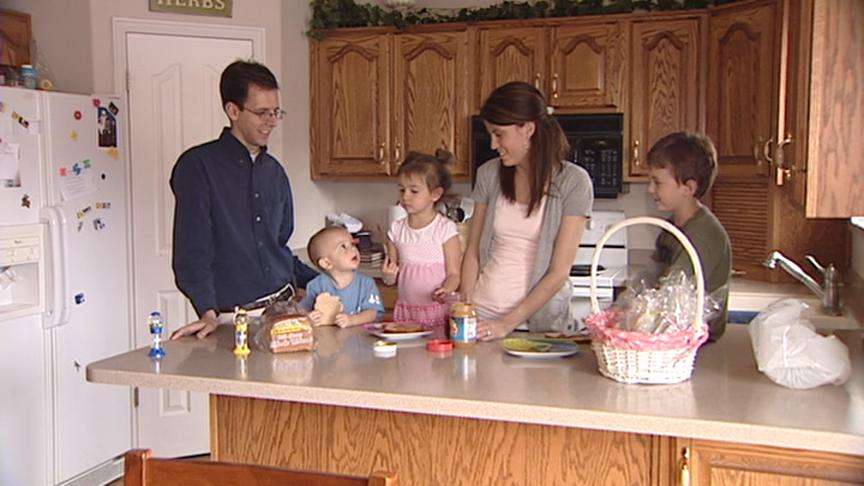 Many families face the challenge, as some 50,000 Utah children suffer from food allergies. The number allergic to peanuts, for instance, has gone up 10-fold in the last decade.
"Food allergies really matter. There are kids and adults, for that matter, that have had very scary reactions, even life-threatening," Hendershot says.
To stay safe, Carlton has stopped dying eggs. Instead, she puts out plastic eggs with candy she knows is safe, but she's had to become a label expert.
Carlton used to pack a backpack of approved treats for class parties but appreciates that now many neighborhood families accommodate her children's allergies.
"I have a smart kid," she says. "He asks before he eats if there is something with egg in it."
While the growth in allergies is concerning, doctors say they've had positive success with treatments for peanut allergies. They hope to have a treatment within a few years.
E-mail: dwimmer@ksl.com
×
Most recent Utah stories